Wood and Gas Fireplaces from Chazelles Fireplaces Australia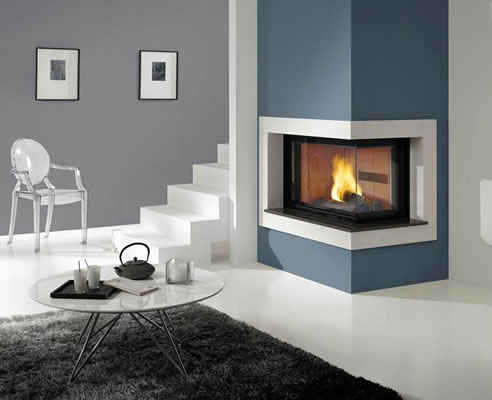 Chazelles has been designing and engineering wood and gas fireplaces for over 50 years. This extensive experience and expertise has resulted in the Chazelles brand ranking as one of Europe's leading suppliers of fireplace technology and products are distributed to over 38 countries around the world.
As all models within the Chazelles range are designed to maximise your heating output through radiation, convection, and fan forced air distribution, you can effectively heat your entire home using your fireplace. This energy and cost efficient way of heating will reduce your electricity consumption and therefore reduce your energy bills.
The Chazelles Dual Opening Door System provides you will the lifestyle choice of an open log fire for ambience and relaxation, or the conversion of the firebox to a combustion fireplace for energy efficient heating of your home.
This lifestyle feature is particularly useful for overnight heating when you can load up the fireplace before you go to bed and wake up the next morning to a lovely warm home.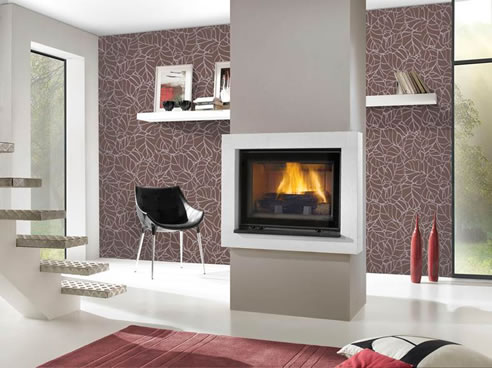 Calgary in free standing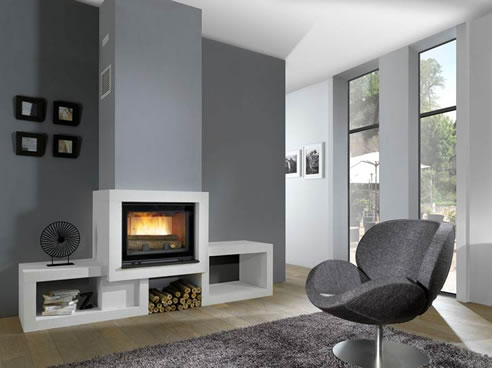 Opus