Anodised Perforated Aluminium for Building Facades from Universal Anodisers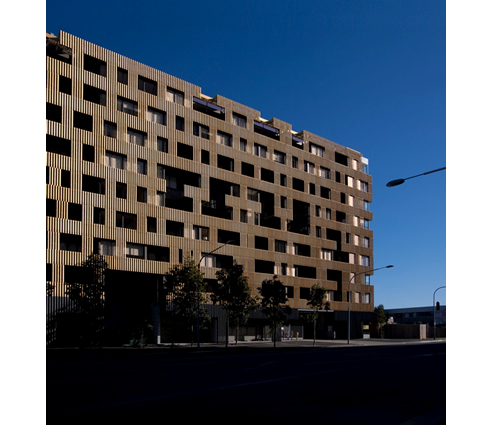 Anodised perforated sheet is the background for 17 Gadigal Ave Victoria Park. Based on an investigation of various tapestries the architects developed an 'open weave' skin of anodised aluminium, with a variety of gold finishes by Universal Anodisers to enhance the warp and weft effect.

This outer skin of perforated aluminium has several jobs. Firstly, it acts as a unifying device, wrapping the building. Secondly, providing much-needed shade on the east and west facades. The aluminium sheets are folded, perforated with fewer holes on the north side to limit the sun and more on the south side for light, air and view.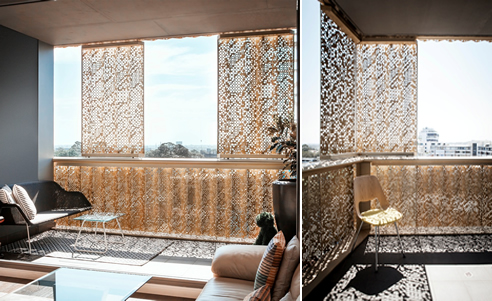 Architects (Collins & Turner) original hole pattern was re-imagined by the artist Matthew Johnson, giving an even greater sense of texture to the overall pattern. Finally, the screen acts as a privacy buffer and casts a beautiful moving pattern in every apartment. The choice to anodise the aluminium provides a beautiful metallic lustre enhancing the panel design and the overall finish to the building. Colours specificied - to Universal Anodisers - Doeskin, Oriental Gold, Venetian Gold and Charcoal Grey.