Anti Slip Floor Finish Bona Traffic from Ezi Floor Products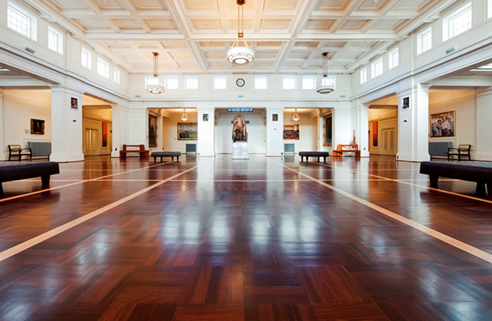 Bona Traffic Anti Slip

Bona Traffic has been recognized as the market leading 2 component waterborne floor finish throughout Australia and the rest of the world having been used to coat in excess of 150 million m2 of timber flooring. Now Bona have modified upon this highly successful product to meet the needs of the commercial flooring market with the launch of Bona Traffic Anti Slip. Appendix HB197, part of ASNZS 4586, details the requirements with regard to slip resistance for floors and stairs within commercial buildings. Commercial staircases, areas where food / drink are served and other food areas, are required to have an R10 rated product. Bona have developed Traffic Anti Slip to meet these requirements whilst providing the same level of performance with regard to wear, scuff and scratch resistance as the original Bona Traffic. Floors which have been coated with Bona Traffic AS in public areas over the past few years include PM24 - part of the Press Club restaurant chain in Melbourne, Glenside Hospital in Adelaide and Old Parliament House in Canberra (pictured).
Exceptional resistance to wear, scuff marks and scratches
Very good chemical resistance
Classified R10 according to ASNZS 4586 & DIN 51 130.
Classified EC1R & DIBt approved for low indoor emissions
Non-toxic with a very low odour.
Low solvent content - 90 g / Lt
Non yellowing and virtually unaffected by UV light
Suitable for overcoating pre-finished floors
Available in commercial matt
For further information: visit www.bona.net.au


03 9543 4399
Unit 9, 1866 Princes Hwy, Clayton, VIC, 3168