R+T Australia Will Highlight Latest Sun Protection Systems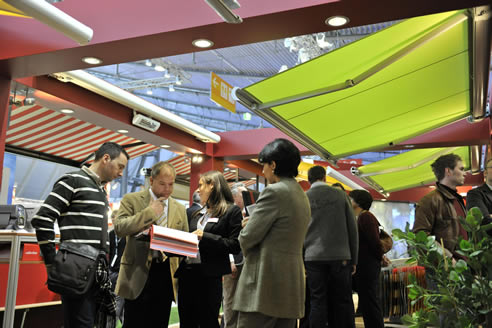 The latest developments in automated sun and climate protection systems will be a major part of the R+T Australia 2014 specialist building systems exhibition to be held in Melbourne in August.
R+T Australia 2014, to be held at the Melbourne Convention and Exhibition Centre from August 21-23, will be the country's first-ever exhibition specialising in external building systems, such as roller shutters, doors/gates, windows, and sun protection systems.
According to Thurain Aye, exhibition manager for R+T Australia 2014, a major international trend is towards automation in sun protection systems for residential, commercial and industrial buildings.
"R+T Australia 2014 will be an ideal venue for Australian builders, designers, specifiers and owners to see the latest trends in the field of sun and climate protection system," he said.
"Internationally, there is an increasing focus on automated climate protection systems that can be networked and operated at the touch of a button.
"The intelligent technology now available for these systems makes climate control far more convenient for end users, as well as much more efficient and cost-effective," said Aye.
"Currently, automated sun protection systems have yet to achieve a high level of acceptance in Australia - but we expect this sector to grow considerably as the country's climate grows hotter."
His comments were backed by two R+T Australia 2014 exhibitors, Kevin O'Mahoney, Ozroll Industries' Senior Account Executive - Shutters, and Anthony Cassar, Business Development Manager with Smartech Door Systems.
Ozroll's Mahoney said automation was the future for sun protection systems.
"Certainly we are seeing a consistent shift away from the use of manual controls towards 12v and 240v automation, with remote control operation," he said.
"There is also a strong trend towards energy savings and energy ratings, which have become a high consideration when consumers are purchasing shutters."
In terms of design trends, Smartech's Cassar said there was a strong move towards combining sun and heat protection with optimising the views for building occupants.
"There's definitely a move to glass facades and double glazing, with architects looking for a simple clean look, almost like an eyelid which, when opened, provides the maximum amount of uninterrupted view," said Cassar.
Exhibition organiser Aye said that modern sun and climate protection systems allowed significant reductions in energy consumption - another driver for Australian building owners and operators as energy prices continue to rise.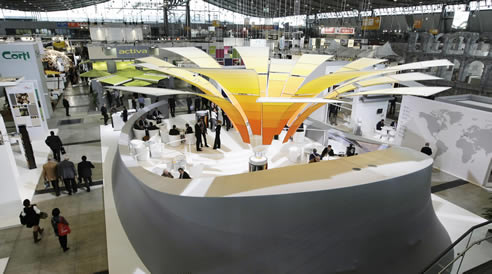 "The latest systems allow the degree of light and heat penetrating a room to be accurately metered to minimise overheating - allowing considerable savings in air conditioning costs.
"And in winter, by optimising the amount of heat and light entering a building, heating energy costs can be likewise reduced."
He said that the potential energy savings from modern automated sun and climate protection systems could account for hundreds of millions of tonnes of CO2 a year.
Major sun and climate protection suppliers who will be exhibiting at R+T Australia 2014 include Australian companies Luxuz Design, OzRoll and BFT Automation, along with Gerhard Geiger, a global German supplier.
In other R+T Australia news, Aye said that as of early June, nearly 60 exhibitors had signed up for the show, representing over 70% of the available floor space.
"With more than 70% of our space now sold, and still some months to go until the event opens, we're very happy with the progress of R+T Australia 2014," he said.
"Bearing in mind that this is a first time event and that our most successful 'spin-off' event, R+T Asia in Shanghai, launched with a similar size 10 years ago, and is now the leading trade fair for the industry in Asia - we are certain our launch event here in August will be a great success with a promising future."
Currently under development is R+T Australia's seminar and educational program, the 'ExpeR+T Area'.
"We are planning two days of presentations and discussions with industry experts across a wide range of industry subjects, including increasing energy efficiency through the latest systems for sun and climate protection, new codes and regulations for cyclone and bushfire protection, and sessions on sustainable building trends," Aye said.
Further information: Thurain Aye, R+T Australia 2014, ph (02) 8065 7398, mobile 0412 184 694, email taye@linkexhibitions.com.au, website www.rt-australia.com.