Acoustic Door Seals for Quiet Study Spaces from Raven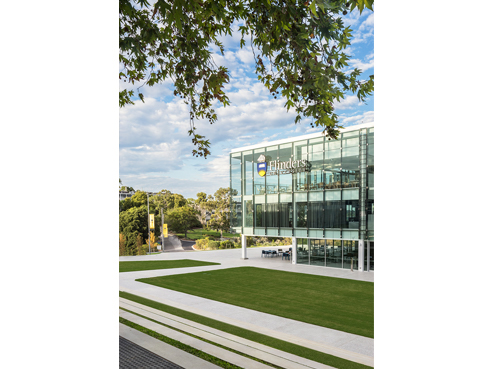 Flinders Uni Celebrates 50 years with new Plaza and Student Hub
Flinders University recently celebrated 50 years with the opening of the new Plaza and Student Hub in March 2016. The building is the University's biggest redevelopment to date and part of its progression for the next 50 years.
The new Plaza and Student Hub redevelopment was designed to accommodate the ever changing needs of the universities students, teachers and staff, and includes spaces for study, recreation, socialisation, as well as teaching and learning facilities. It also features collaborative group lounges, conference facilities and food and beverage outlets.
To accommodate the stringent NCC requirements in the new Student Hub, Raven Products supplied door sealing systems for acoustic separation in quiet spaces for study and learning. In addition, Raven sealing systems also restrict energy loss, as well as the infiltration of dirt, bugs and rodents.