Compact Roof Thermal Insulation: FOAMGLAS® for Flat Roof Insulation by Bellis Australia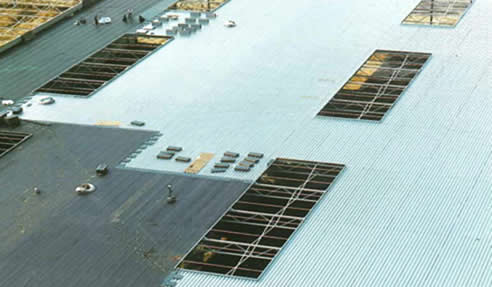 The revolutionary FOAMGLAS® cellular glass insulation delivers a reliable and effective solution for compact roof thermal insulation in residential, commercial and industrial applications. When applied correctly, the compact roof thermal insulation prolongs the service life of flat roofs by preventing moisture and water infiltrations, and by improving its ability to withstand continued exposure to natural elements.
FOAMGLAS® Compact Roof Thermal Insulation in Australia
The Queensland-based company, Bellis Australia, specialises in the manufacture, supply and installation of complete, high-quality insulation systems for liquefied natural gas (LNG), oil, and gas power plants plus other high-risk industries.
Bellis Australia teamed up with Pittsburgh Corning in bringing FOAMGLAS® cellular glass insulation to the Australian building and construction industry. FOAMGLAS® joins the ranks of Rockwool, DUNA PIR and Pyrogel/Cryogel in the Bellis innovative insulation product range.
FOAMGLAS® Compact Roof for Flat Roof Insulation
Flat roofs are considered the most practical roof shape as all the available room space, both above and below the roof, can be fully utilised. It requires less material to construct relative to its smaller surface area and the ample space can be used as a provision for solar panels or outdoor recreational use like a rooftop garden.