Bollard Luminaires with Directed Light from WE-EF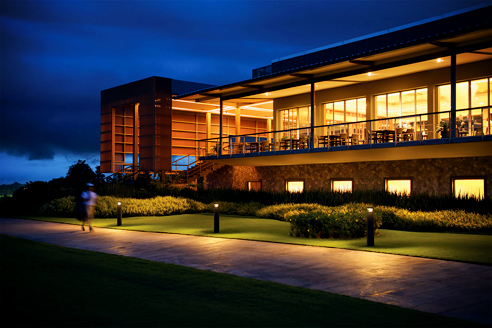 Directed light, precise effect: KTY200 bollards
The new KTY200 bollards are flexible lighting tools. They are offered either with symmetric [C60] light distribution or with the new CAD-optimised optic for asymmetric, forward throw light distribution [R65], as used to illuminate pathways. The KTY200 series comprises two sizes (600mm and 1,000mm in height with a diameter of 180mm) and offers connected wattages of up to 36 W.
Various exterior lighting tasks can thus be performed with luminaires with a uniform design. In parks and other green spaces, walkways and paths can, for example, be illuminated efficiently and glare-free with the [R65] optic, whereas with the symmetric [C60] light distribution, open spaces can be zoned with light or lawns can be spotlighted.
The KTY200 bollards have integral 10/10 kV surge protection and are fully prewired with an integrated terminal box and a fuse. The well-proven WE-EF 5CE anti-corrosion technology guarantees lasting and reliable corrosion protection for the IP66 luminaires.