Arcs 60mm for Campbelltown Catholic Club by 3D Wall Panels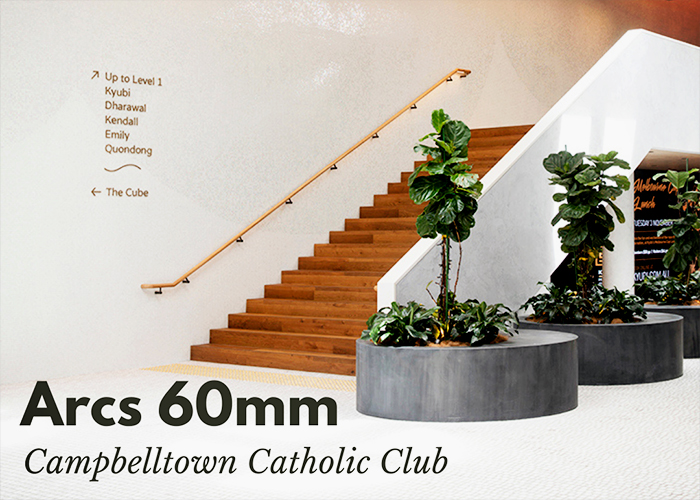 Renovations that impress featuring 'Arcs 60mm'
Taking a walk up the gorgeous staircase, you will be met with our 'Arcs 60mm' design used in Campbelltown Catholic Club. This feature represents structure and sophistication in their newly renovated premises. Creating a really beautiful effect in both their corridors to function spaces and entries to their amenities, it sets the tone of a new and modern space for visitors.
This incredible renovation was completed with interior design and architecture by Cullinan Ivanov Partnership, with the goal of creating a modern, high quality, and welcoming new space. With an interior's collaboration with Miwa Design and signage by Studio Maat, their amazing ideas have come to life by creatively cutting out our 3D panels to create a trendy effect for the M and W signage.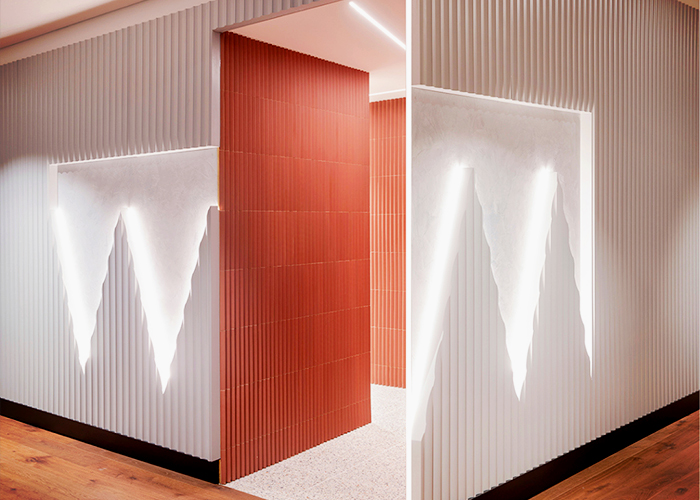 Our 3D Wall Panels can not only be used as wall features, but as doors too! This installation ensures the wall flows seamlessly and isn't interrupted by a required distribution board room. With endless options, you can be sure that our 3D Wall Panels are here to provide a WOW feature which they have definitely achieved at the Campbelltown Catholic Club!
Interested in this design? The great thing is, it comes in 3 sizes - 2400 x 1200mm, 2700 x 1200mm, and 3600 x 1200mm - and is made right here in Australia! 3D wall panels can transform any fit-out into a showstopping feature. Take a look at other fit-out projects featuring our 'Arcs' design.
If you need some more inspiration, browse our website: www.3dwallpanels.com.au. Alternatively, if you would like to contact us to have a chat about your next project, please call us or email.