Operable Walls Aid Creative Work Spaces by Bildspec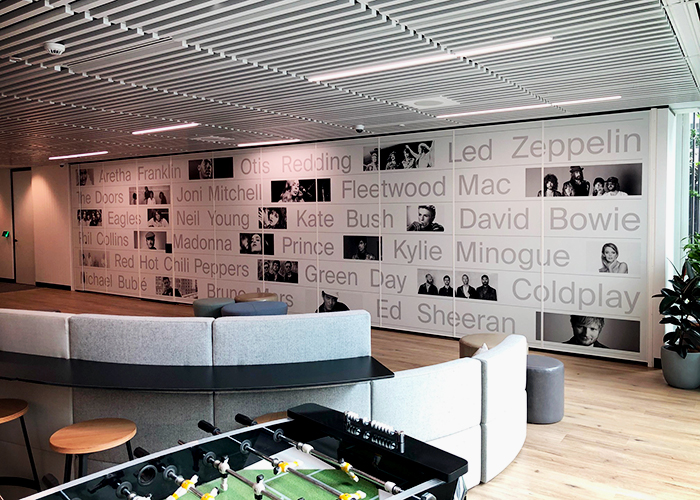 According to a global survey from JLL, employees favoured working more hours from home, but also want their offices to be inspiring workplaces with a greater emphasis on personal wellbeing. JLL's Peter Braig says that office and workplace design needs to change to meet the needs of Australia's rapidly evolving workforce preferences.
Employees favoured the office for solving work issues or collaborating with colleagues. More health and wellbeing services would also be welcomed by most employees.
Mr Greene said, "I think there will be moves towards changing the style of the office to make it a meeting place, a collaborative place, not just a place to do concentrated work. People want to feel comfortable and employers will need to do more to attract them into the office because a lot of the process work can be done very well at home."
Bildspec's acoustic operable walls are often utilised to allow greater flexibility and creativity with office spaces, through the creation of meeting rooms and multipurpose break out spaces including eat and play areas. These operable walls have varying acoustic properties, are highly attractive, and user friendly.
Customers can choose between glass or a combination of multiple solid materials including timber veneers, high pressure laminates, 2 pack polyurethane, colour back glass, and fabrics face finishes. The choice depends on the look, feel, and acoustic environment you are trying to create in the office.
For further information please visit our website at www.bildspec.com.au.