Drainage Upgrade for HMAS Watson by Mascot Engineering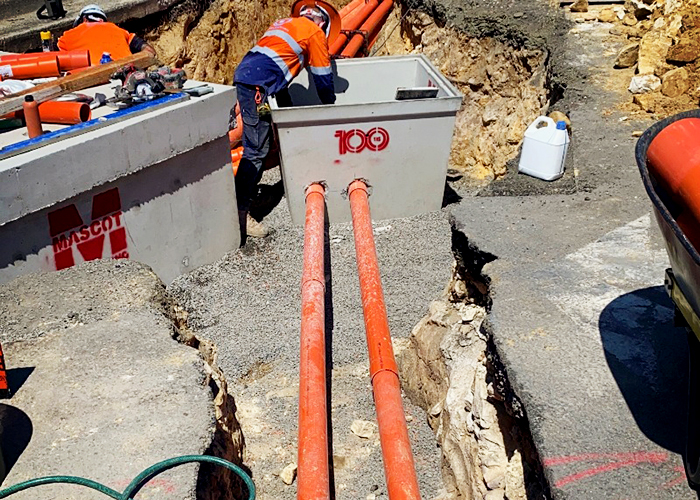 Mascot Engineering supplies HMAS Watson drainage upgrade
HMAS Watson is located in Sydney's eastern suburb of Watson's Bay. The Naval base is primarily a training facility and houses accommodation, simulation training equipment, a series of tracks, a fitness centre and chapel that was completed in 1961, as well as many other assets.
The Naval base recently underwent a drainage upgrade, and Mascot Engineering were enlisted to design and construct a series of custom concrete pits and covers, as well provide GRC drainage pit packages to the project. Mascot Engineering have an enviable track record of supplying to Naval bases and other defence facilities around Australia.
Mascot's custom capabilities in servicing critical water and electrical infrastructure are what sets us apart and keeps Mascot Engineering the most relied upon provider for such projects. Learn more about our range of drainage products and custom concrete capabilities.