The C700L fireplace from Cheminees Chazelles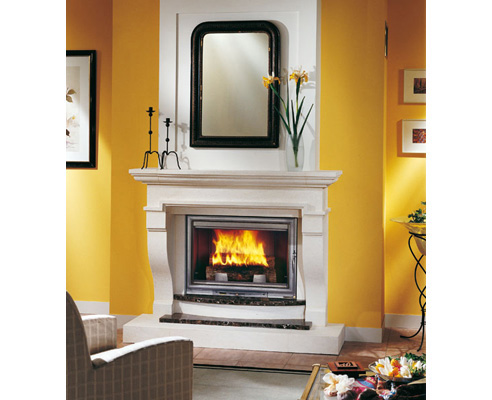 This fireplace is the Basic model of all Chazelles's fireplaces. Made of heavy duty cast iron it is the smallest fireplace of the Radiant Collection and is targeted at the price conscious consumer.
The C700L is designed to allow an installation into an existing fireplace, showcasing the splendour of an open fireplace without compromising safety and energy efficiency.
The surround of your fireplace can be in any style that is in harmony with your living space. A mantelpiece cut to size in our French factory or a range of materials such as marble, stone, stainless steel, are just some of the finishes that maybe used.
Characteristics
Heavy duty cast iron
130 kg
Lateral opening
Flue 200 mm
Est. peak output : 31 kwh
Ceramic FLAT glass heat resistant 820 °C
10 year warranty
AS/NZS 4013 tested