Operable Perforated Screens from Universal Anodisers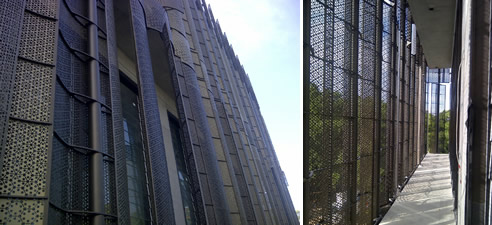 Perforated, curved operable screens were anodised by Universal Anodisers in Satin Light Bronze and Pale Bronze for the facade of the University of Queensland Global Change Institute.

This building was created to demonstrate sustainable technological research and to pilot an innovative sustainable building. The operable perforated screens provide light control and airflow to the building. The design of the screens creates a wave/column effect to the facade and anodising provides metallic lustre and longevity required for the aluminium.