Fireplace with Removable Handle from Chazelles Fireplaces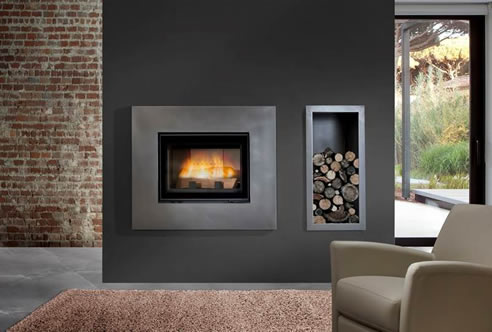 Model C800R VE
The C800R VE fireplace is a landmark in design and technology. The clean and uninterrupted line is enhanced by the use of a clever removable handle. It is designed for installation into an existing fireplace and is suitable for heating large areas.
The large glass door provides a perfect view of the fire within without compromising safety and energy efficiency.
Enjoy the warmth and glow of an open fire by sliding the glass door up. With the door down, the unit will revert immediately to the efficiency and safety of a slow combustion wood fire.
The C800R VE can also be fitted with an optional Hot Air Ducting System to allow warmth from the fire to be dispersed throughout the house.