Sustainable Commercial Canopy LED Lighting from WE-EF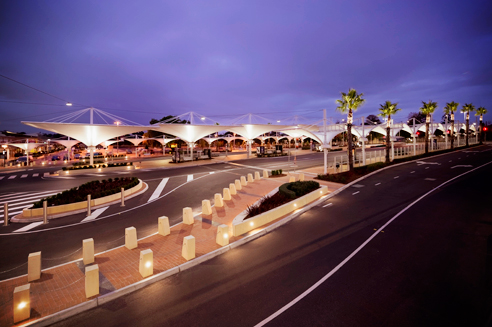 Chadstone Shopping Centre transport hub -
light for 1 million passengers every year.
As part of a massive redevelopment in the heart of Chadstone, located south-east of Melbourne CBD, a new bus interchange and taxi rank offer the latest in smart bus technology, visual appeal and commuter comfort.
WE-EF's LED technology was the engineers' first choice for the lighting scheme due to its quality and performance as well as its ability to contribute to the project's sustainable design philosophy.
The construction of this new infrastructure is part of Chadstone's A$ 600 million redevelopment, which will also include a 10-level office tower, new retail and dining precincts, and two new carpark areas.