Motorised Interior Roller Blinds: Simply Roller Blinds for Sun and Privacy Control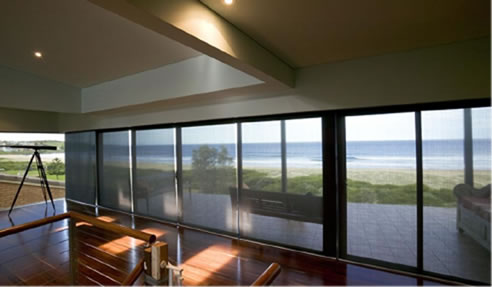 Custom motorised interior roller blinds are a creative yet functional method of window furnishing. As an essential part of interior design, it is only suitable to use versatile and high-quality materials for window furnishings to provide exceptional insulation, flexible styling, light control, privacy, and all with minimal upkeep.
Blinds by Peter Meyer stocks a comprehensive range of motorised interior roller blinds. Established in 1987, Blinds by Peter Meyer is a recognised industry leader in the design and manufacture of premium custom blinds for the Australian, New Zealand and international market.
Peter's Pick: Simply Roller Blinds, Custom Motorised Interior Roller Blinds
The Simply Roller Blinds range is one of the flagship products of Blinds by Peter Meyer. The motorised interior roller blinds are designed, manufactured and delivered with a gold standard of quality and service. They are commonly used in a wide variety of residential and commercial projects and are known to deliver outstanding results.
Designed by Australians for Australians, Simply Roller Blinds creates a stunning ambience that fits well with classic or contemporary interior designs. The custom motorised interior roller blinds come with standard stainless steel chains, ultrasonically sealed edges, with a variety of base bar colours and shape to choose from.