Monument Facade Colour-Changing Lighting by WE-EF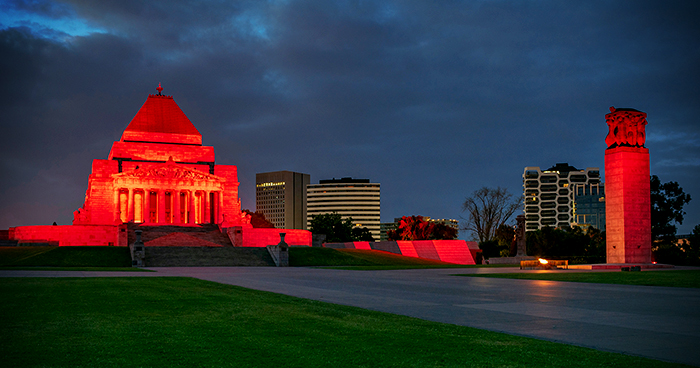 Enshrined in red for armistice centenary
Sunday, 11 November 2018 marked the 100th anniversary of the armistice that ended the First World War (1914-1918). The City of Melbourne paid homage to the occasion by illuminating many of its memorials in the hue of red.
One such icon, the Shrine of Remembrance, located in the Domain Precinct of Melbourne, was illuminated in red for one week during November. This special celebration coincided with the completion of an extensive lighting upgrade project to relight the façade of the building using the lasted LED lighting technology from WE-EF. FLC200 series luminaires were selected and red filter accessories were used to turn the façade red during this time.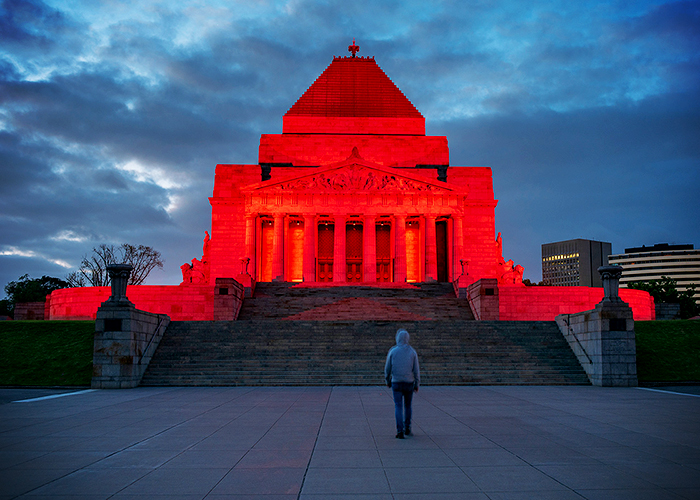 Under normal everyday mode, the monument is bathed in a warm white light, which is how it has become known to those who are charged with protecting and maintaining it as well as the many people who visit it each year. When the lighting was recently upgraded to achieve a more energy-efficient solution, the custodians stipulated that the incumbent high-pressure sodium lamps - which provided an almost yellow hue - were to be replaced with lights that could match their effect.
The Buckford Illumination Group, WE-EF sales partner in Victoria, undertook the project. Its Director, Mr Darren Bucknall said, "We had to use LEDs to replicate the light that had been provided by high-pressure sodium lamps for the past decades. We analysed the use of amber LEDs, however due to output concerns, we found that using a high output 3000 K LED chips together with colour correction filters was the best solution."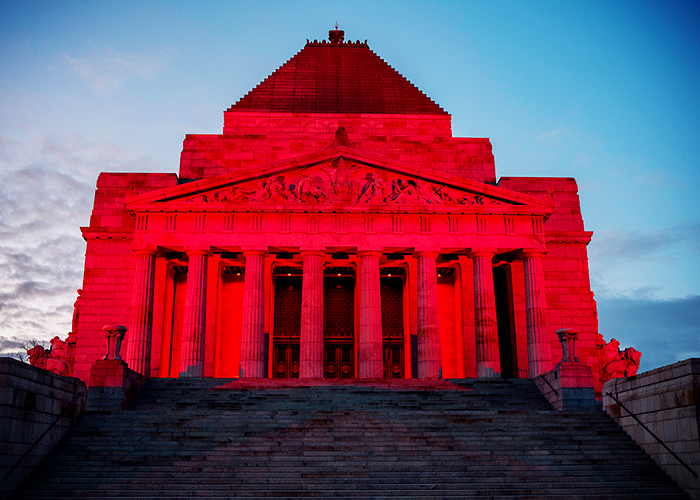 The Shrine of Remembrance had never been illuminated in any other colour, so the effect during this special event in November was striking.
"With the city as a backdrop it was pretty amazing," Mr Bucknall said. "The client has had nothing but positive feedback about it."
In addition, a number of DAC240 RGBW luminaires from WE-EF light the entry area of the memorial behind the columns.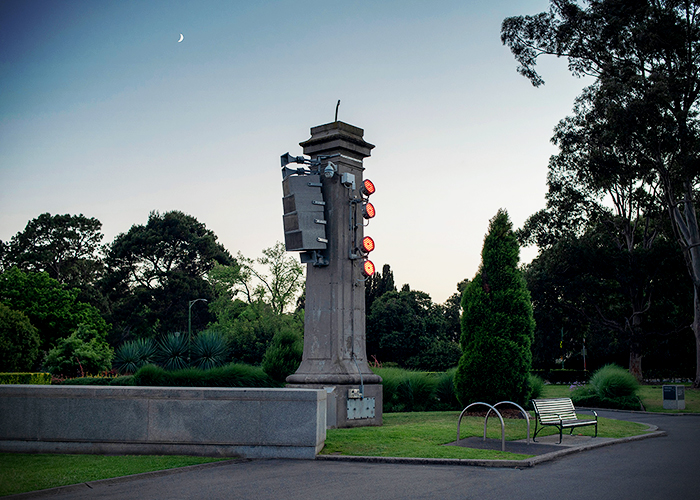 "These are colour-changing products, so they have the ability to change to red to match the façade lighting or warm white under normal mode," Mr Bucknall explained. These luminaires bring a new dimension to the lighting of the Shrine. "They create a contrast between the façade wash and the columns, which has brought a new element to what was previously a flat wash of light."
"The other noticeable change is the ability of the LED light to pull out the natural colour of the stone which was something you couldn't see before. You experience more texture and variations which is due to the higher colour rendering of the LEDs selected... it's certainly something that everybody has noticed," he added.
Photography: Ina Parakhina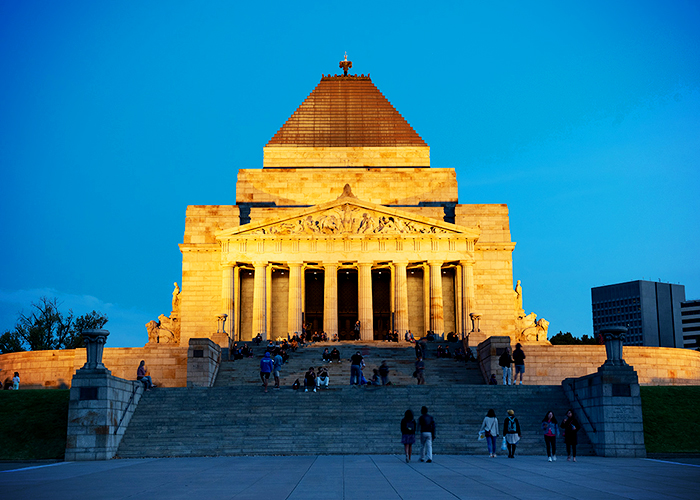 Under normal everyday mode, the monument is bathed in a warm white light.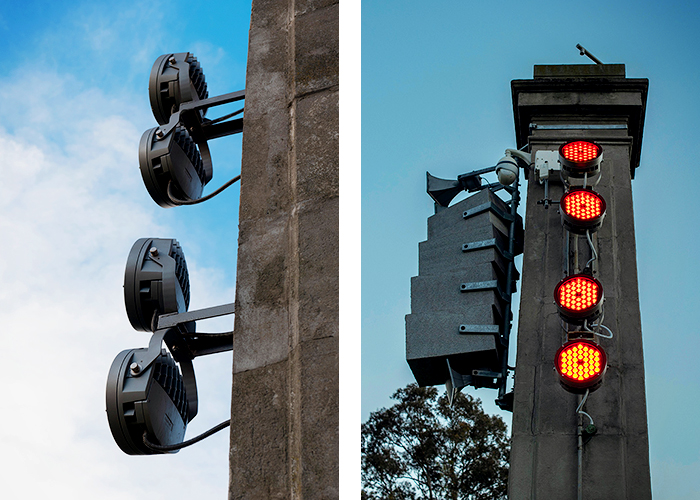 FLC260 projectors.