Tubular Formwork for Large-scale Concrete Columns by Sonoco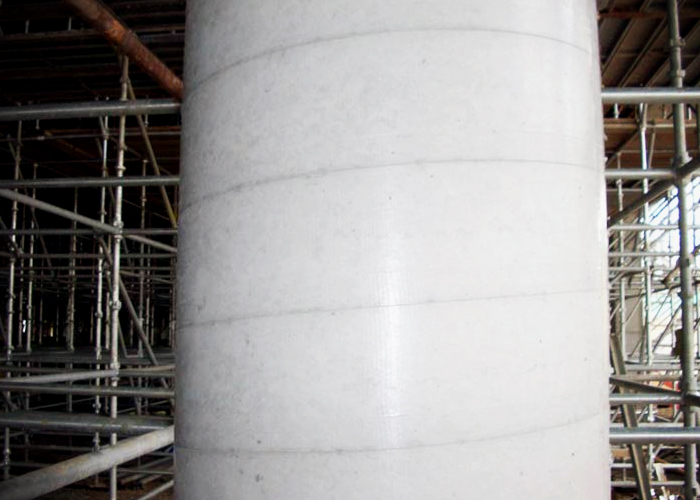 Innovative EzyTube tubular formwork from Sonoco provides essential cost-saving advantages for architects, builders, and contractors requiring complex large-scale concrete columns. Unlike traditional formwork options on the market, Ezytube is considerably lighter in weight and easier to handle, strip, and move on site. It effectively increases construction efficiency plus reduces transport and cranage costs associated with conventional pouring of concrete columns.
Sonoco supplies EzyTube tubular formwork in a broad range of sizes to accommodate the needs of commercial concrete column construction. They are available from 200 up to 2400mm in diameter and lengths up to 10m. For larger diameter tubes, a polystyrene foam core version with plastic liner can be specified to help achieve a class 2 finish. Sonoco also offers the manufacture of the tubular formwork to a custom thickness, accommodating different more heights and pour rates.
EzyTube tubular formwork from Sonoco is available in pier tubes (for thicker walls) and spiral & plastic lined tubes (for thinner, more flexible walls). Both options offer exceptional durability and resistance to bursting as approved by Australian and International patents. For more information, visit www.ezytube.com.au today.