Lens Supplements for Controlled Light Distribution from WE-EF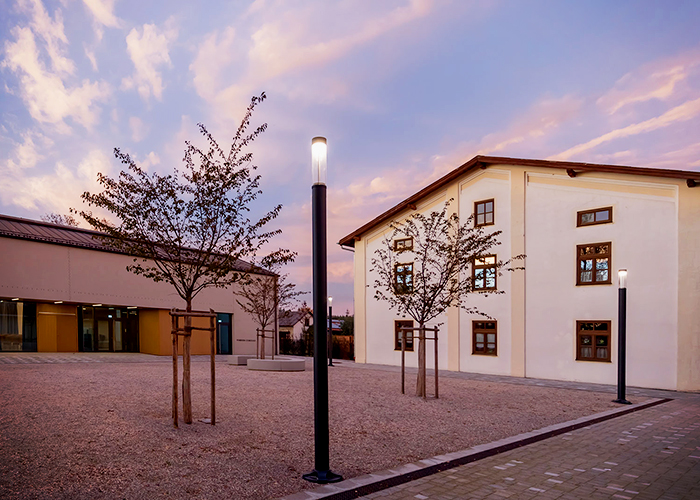 Controlled light distribution - efficient result
New [R50] lenses supplement WE-EF's ZAT, ZFT, and LTM series with rectangular, glare-free light distribution.
WE-EF's core competences include the development of high-quality, efficient lens systems - in short, IOS® (Innovative Optical Systems). Used in LED lighting for streets, paths, and public spaces, the innovative lens technology ensures that light is efficiently directed to the areas to be illuminated without losses from scattering. The lenses comply with international lighting and safety standards plus meet the requirements of dark sky organisations.
The development of both luminaires and lenses focuses on integrated system design. The WE-EF portfolio comprises a differentiated range of lenses for architectural lighting as well as for the different lighting requirements of streets, paths, and public spaces. Symmetrical and asymmetrical light distributions with side and forward throw are available that are luminance- or illuminance-optimised depending on the area of application and the applicable standard. Special lenses for pedestrian crossings are also available.
New in the WE-EF product range are [R50] lenses that produce a rectangular, glare-free distribution. They are available for the ZAT400 and ZFT400 pole luminaires and the LTM400 light columns. These three new options from WE-EF are extremely well-suited to the efficient illumination of public spaces. The [R50] lenses are also ideal for car parks, where they provide precise, uniform illumination of the entire area with high vertical light components. The brightness is also sufficient for facial recognition of passers-by, contributing to safety.