Environmentally Conscious Street Lighting from WE-EF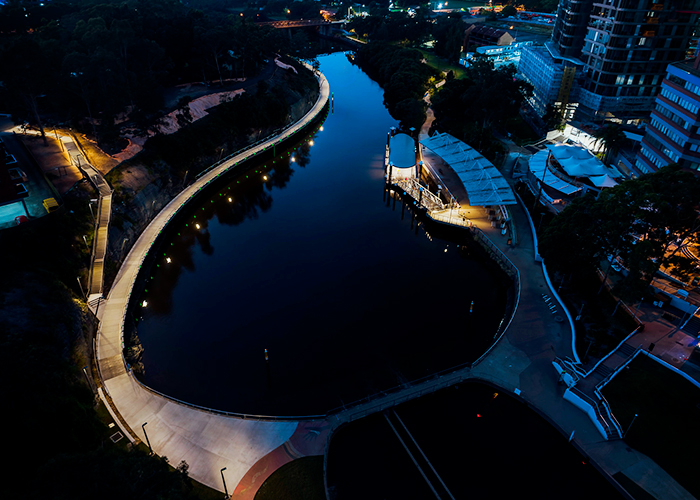 Escarpment Boardwalk Provides a Missing Link for the Parramatta Community
The Project
A new 500m stretch of off-road walking and cycling path plus boardwalk along the Paramatta river has recently opened to the public, connecting continuous foreshore access from Parramatta Park to Meadowbank. Bringing the city to the river, the $18 million co-funded City of Parramatta Council and NSW Government development is a city shaping project, injecting flair and beauty into the waterfront expected to attract up to four million bike riders and pedestrians each year, doubling numbers currently accessing the waterfront. With this new connection, the community can now experience over 20km of off-road paths on both sides of the Parramatta River.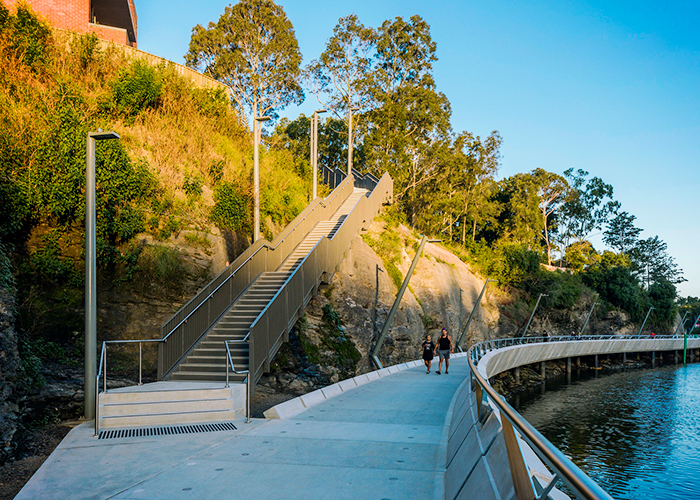 The Lighting Needs
Lighting Art & Science were briefed with the task of creating a compelling night image for pedestrians and cyclists that blended seamlessly with the architectural design of the development and effectively ensured safety at night while minimising glare and preventing upward waste light. In addition, in an area prone to extreme weather conditions and flood waters, it was critical that the luminaires be selected that's designed to withstand tough environmental conditions.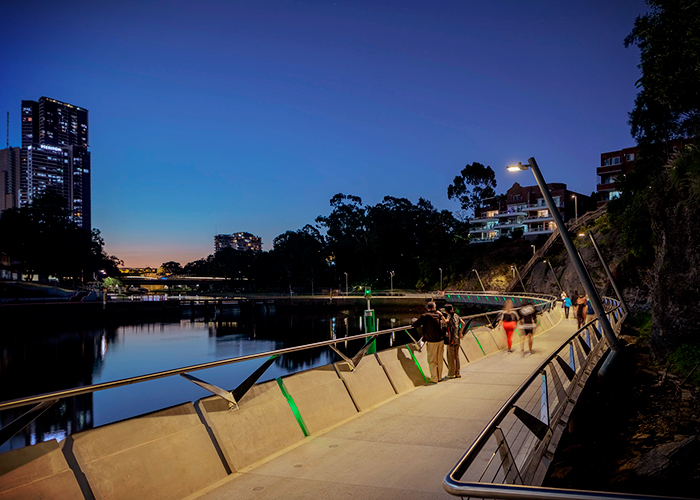 The Solution
WE-EF VFL500 street and area luminaires in 3000 K CC were chosen for this project due to their robustness with superior 5CE+ corrosion protection coating and longevity with 10 year warranty. In addition, environmental consideration was central to the lighting solution decision making process, with a need to deliver illumination only where it is needed, without excessively over lighting; but rather in a preserving manner, committed to environmental conservation.
The VFL500 series in 3000 K CC were the luminaire of choice and are ADSA (Australasian dark skies association) approved luminaires. The project features WE-EF's ADSA-approved VFL500 street and area luminaires.
Photography: Jackie Chan.
Lighting Design: Lighting Art & Science.