Decoration and Privacy Facade Solutions from Universal Anodisers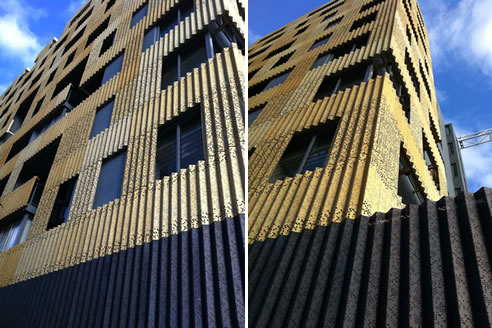 Anodised, perforated, folded aluminium sheet was chosen for the facade on the residential apartments at No.17 Garland - Zetland for decoration and privacy.
Colours selected - Universal Hardcoat - Doeskin - Oriental Gold - Venetian Gold and Charcoal Grey. The anodising gives the lustre to the aluminium both internally and externally.
Anodising will provide the aluminium with low downstream maintenance and longevity.