Aluminium Facade Anodised by Universal Anodisers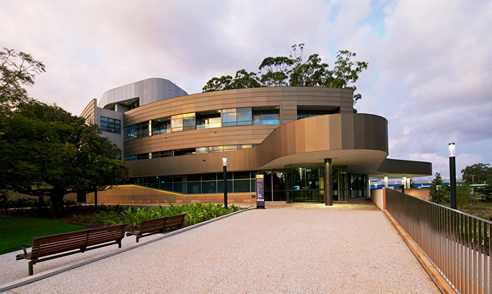 Coffs Harbour Justice Precinct
Architect: PTW Architects
Builder: Richard Crookes Constructions
Frabricator: Smartfix Façade Systems
Anodiser: Universal Anodisers
PTW Architects were commissioned in 2010 to undertake the Master Planning and Concept design for the Coffs Harbour Justice Precinct. The new four storey Courthouse contains some of the most advanced technology in any NSW court, and takes over from the dated Moonee St builidng built in 1963.
Coffs Harbour Member, Andrew Fraser, who has been campaigning for the new courthouse since 1995 said "this will serve the Coffs community well into the future".
This stunning façade was anodised by Universal Anodisersin Pale Bronze 25 micron. A Symonite core panel fixed into a Smartfix system will provide the building longevity and low downstream manintenace.
The panels placed around the curvature of façade show delightful movement in colour due to the veiwing angles unlike any other surface finish. Time of day and weather conditions will also play with the perception of colour providing the building's façade with a life of it's own.