Golden Tan 'V' Fins for Barangaroo from Universal Anodisers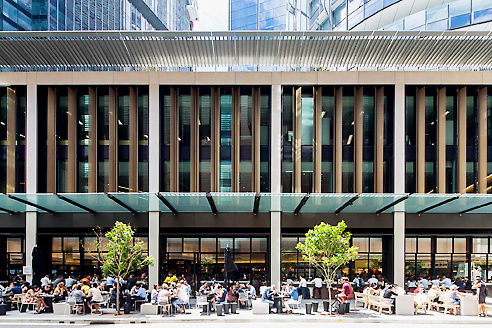 Universal Anodisers is proud to have worked closely with RSH-P Architects and Lend Lease in developing a new anodised colour for the IT2 Podium Fins at Barangaroo.
The colour developed was 'Golden Tan' - displaying the stunning reflectivity anodising provides due to being integral to the aluminium, unlike other surface finishes.
The Golden Tan 'V' Fins are enhanced by the Fascia on the ground level anodised our Medium Bronze.
Anodising provides longevity, beauty and mettalic lustre for many, many years into the future.
As a surface finisher the specified finishes within the Barangaroo Precinct are nothing less than spectacular enhancing Sydney's harbour foreshore.