Glass Reinforced Concrete Planter Boxes from Mascot Engineering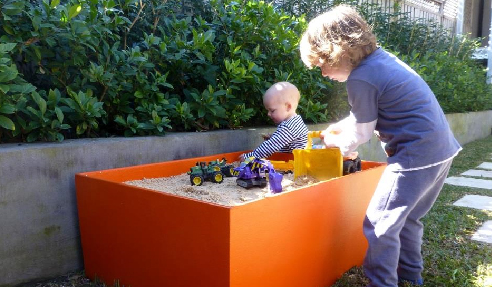 Mascot Engineering's range of Glass Reinforced Concrete planter boxes are the ideal solution for projects where strength, versatility, and aesthetics matter.
Glass Reinforced Concrete (GRC) is quickly becoming the material of choice for applications such as planter boxes due to the strong, yet lightweight nature of the material. GRC is equivalent in strength to traditional concrete planter boxes, yet is up to 1/10th the weight. This lighter weight makes for easier installation, particularly in high-rise applications such as apartment buildings and shopping centres.
Design Friendly
Mascot's GRC planter boxes are available in a wide range of sizes. They look great in their raw state, if you're after that industrial look, however, they can also be painted or clad in any material such as timber, tiles, or metal sheeting for example - the possibilities are endless.
A project recently completed by Western Projects is a perfect example of how strength and durability are combined with design in order to provide the right solution for the University Club of WA, located on the University of WA's campus. In this application, Mascot's planter boxes were clad in timber to integrate seamlessly with the rest of the design for the club. The planter boxes not only provided a beautiful solution for adding greenery to the club, but they were also used as a structural surround that provided separation for the outdoor seating area.
Mascot Engineering's GRC Planter Box Range
Mascot's planter boxes come in a range of shapes and sizes to suit various applications right up to 4m in length as standard, however, custom solutions can also be provided. Mascot's planter boxes are manufactured in Sydney, and supplied as a raw concrete finish and can be customised to include, or not include drainage holes depending on your requirements.
To understand more about why Mascot's lightweight GRC planter box solutions are ideal for your next project, visit www.mascotengineering.com.au.