Attractive Lighting Luminaires for Town Square from WE-EF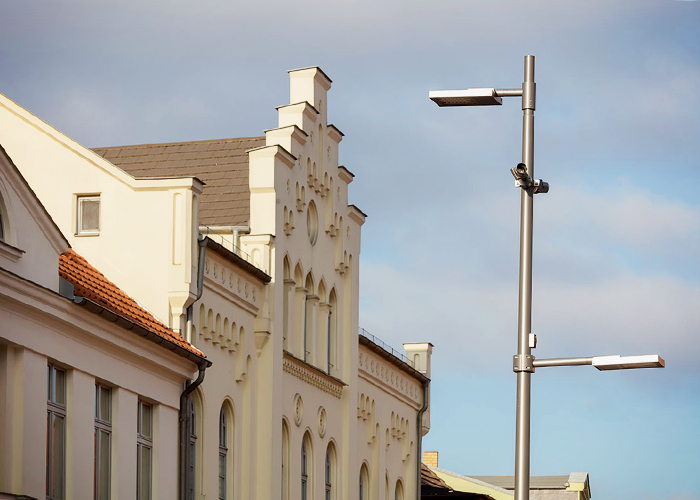 New traffic concept, attractive town square
Alexandrinenplatz in Bad Doberan benefits from a new traffic solution. Thanks to the reduction of heavy traffic and a new design focusing on pedestrians and cyclists, the square is now a much more appropriate gateway to the town centre and a tourist attraction in its own right in this spa town by the Baltic Sea. A new network of paths, including a pedestrian crossing, now crosses the streets that define the triangular layout of the town square. It links the open space in the centre with the peripheral buildings that include classicist palaces and townhouses. Against this background, the lighting has to perform several tasks.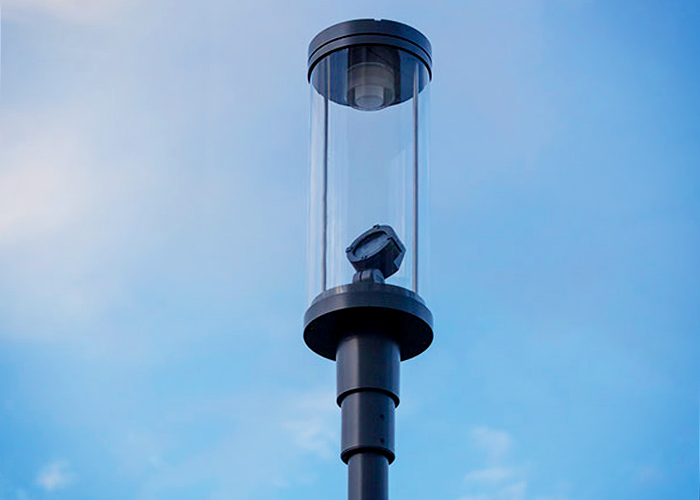 VFL530-SE street and area lighting luminaires provide light in conformity with standards for the traffic areas. The luminaires are mounted on common poles, with a mounting height of six metres for street lighting and four metres for the walkways. They all feature [S60] lenses for asymmetric 'side throw' distribution. The luminaires at the pedestrian crossing are fitted with [P45] lenses, which WE-EF developed especially for the illumination of such crossings and their waiting areas.
Along one side of the Alexandrinenplatz the existing pavement has been widened to eight metres. In keeping with its special role, the promenade also has special lighting. ZFT470 LED-FT street and area lighting luminaires were chosen for this task. The luminaire heads consist of a PMMA cylinder, which contours the promenade with a brilliant band of light points.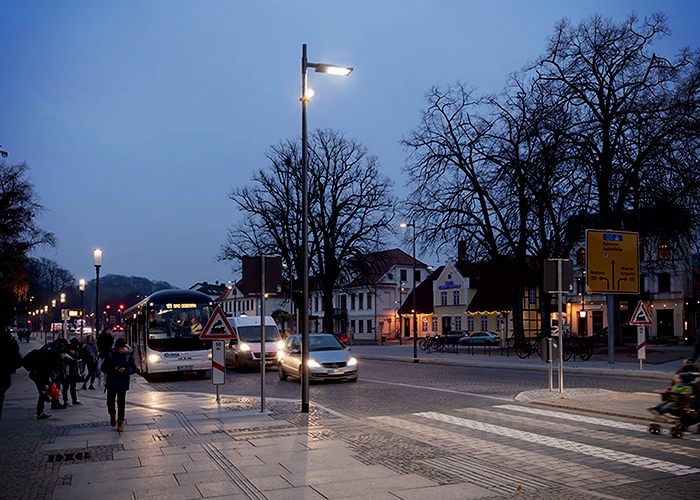 Deviating from the standard version, small FLC121 projectors have also been integrated into the cylinders. To this end, the cylinders were made a little higher and all other components were adapted accordingly. As a result, both the pathway lighting and the architectural lighting are produced by a single luminaire. In addition, FLD111 projectors, which subtly illuminate the façades and accentuate selected details, are mounted on the poles of the VFL530 luminaires. The light also highlights special features on the central island where individual spots are directed at an information board, a monument and a water feature. Islands of light subtly recall sunlight or moonlight shining through the treetops.