Award-winning Profile Projector - FLC210 by WE-EF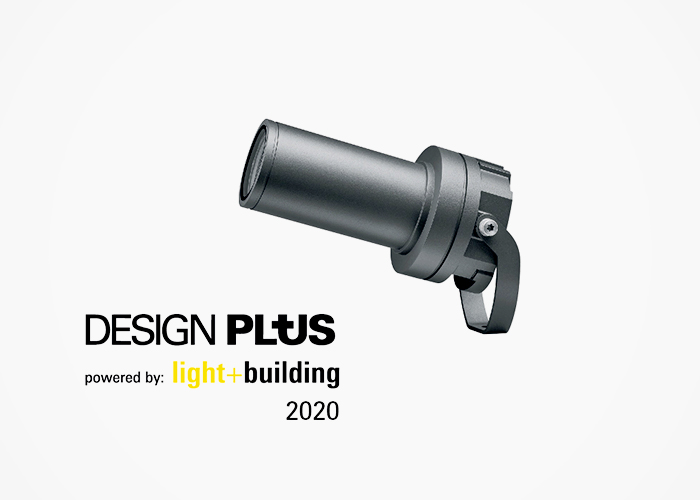 Award-winning new FLC210 profile projector from WE-EF
"Design Plus" jury acknowledges high design quality.
The FLC200 projector series from WE-EF receives a further design award; the new compact FLC210 profile projector was awarded the title of "Winner" for its design at the Design Plus powered by Light + Building 2020 competition. The Design Plus competition was established by Messe Frankfurt and organised by the German Design Council. According to the organisers, the jury's decisions are based not only on the overall concept and design quality, but also on innovation as well as the technical and ecological quality.
Compact but effective
The award-winning WE-EF FLC210 profile projector, which is part of the FLC200 series, impressed the experts not only by its functional and well-conceived design, but also by the extensive options it offers for individual lighting design. It is ideal for projecting sharply defined light circles, gobo patterns or illuminating polygonal surfaces.
Measuring just 298mm x 172mm x 197mm, the projector is extremely compact, but its power ratings of 18W and 26W and two different colour temperatures put it in the top league. The FLC210 profile projector can be used to subtly project interesting motifs onto buildings and surfaces in towns and cities or convey advertising messages.
FLC200: Series winners
Since the presentation at Light + Building 2018, the FLC200 series from WE-EF has won a whole host of renowned design prizes, including the gold prize and a Special Mention at the Focus Open 2017 for the projectors and colour changers, plus the title of "winner" at the German Design Award 2018 for the colour changers. Last but not least, the colour changer variant and the projector were awarded prizes at the iF Design Awards 2018.