Acoustic Walls for Bunnings Campbelltown from Bildspec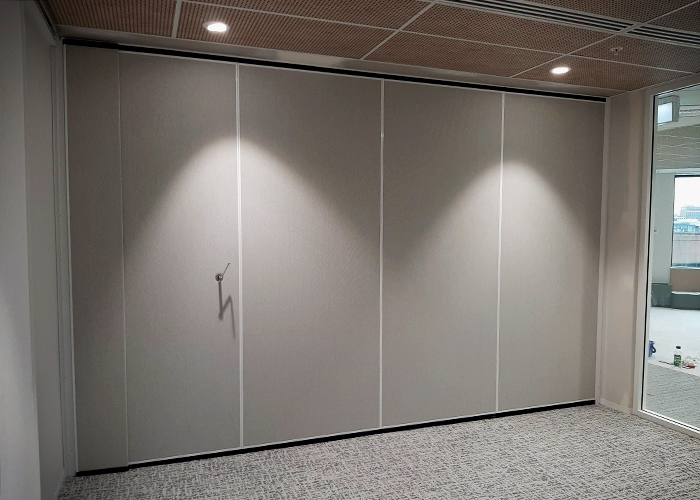 Bildspec acoustic folding doors were recently installed at Bunnings Campbelltown. These moveable acoustic wall panels were installed in the lunch room on the building's mezzanine level. The lunch room is a large area which can accommodate a wide range of functions. The operable wall's function is to allow the ability to create a separate space for staff training where acoustic control can be maintained, allowing it to be used concurrently with noisy activity in the adjacent lunch area.
The Bildspec Series 100 Rw42 Centre Stacking Operable Wall with fixed top seals and retractable bottom seals was installed on behalf of the builder, Pluim Group, an over 70-year old family-owned Australian construction company regarded as one of the most successful builders in the region. For more information on the product installed please click here or for any further information please contact our office.