Anodised Operable Sun Shades from Universal Anodisers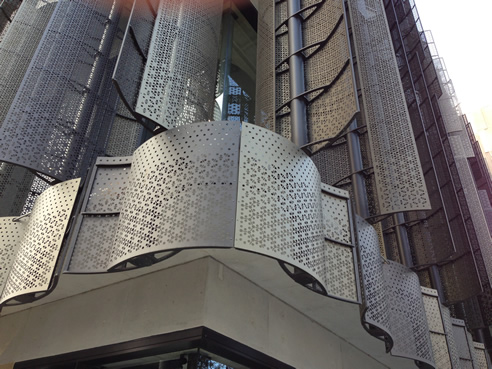 Universal Anodisers anodised the operable sun shades for the University of Queensland Global Change Institute Building.

Hassell Queensland designed the building to work with the natural environment and to operate as a zero-energy and a carbon neutral workplace.


The building features an operable sun shading system that tracks the sun and protects the glass louvres which encourage natural ventilation. The air flows across occupied spaces to the central atrium which acts as the building's lungs, discharging warm air through its thermal chimney. Colours specified by the Architects - Pale and Light Bronze and work well with the sandstone entry.