Facade Illumination with LED Projectors from WE-EF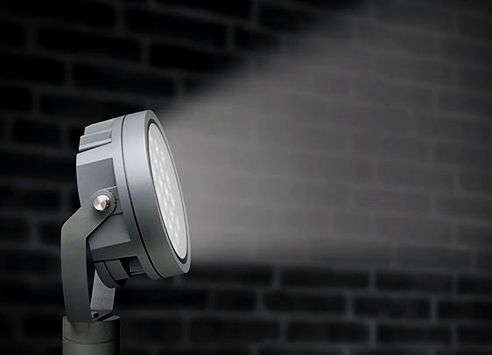 Powerful - the new FLC230 and FLC240 LED projectors.
At Light + Building 2016 prototypes of the new FLC200 LED projectors from WE-EF were presented to the public for the first time - and they attracted a great deal of attention. Since the trade fair ended the product range has been successively realised. The new FLC230 LED and FLC240 LED are now available as two different-sized projectors with a uniform design. They cover power output ranges from 24 W to 104 W and offer nominal lumen packages from 3,257 lm to 13,813 lm. This enables buildings and facades to be reliably illuminated without glare, even from great distances. Dr. Nguyen Van Quang, WE-EF's Head of Lighting Engineering, has developed a new set of high-performance lenses especially for the high-power LEDs used in these projectors. High luminous efficiency is achieved by virtually eliminating internal reflections within the LED lenses.