Stylish New Exterior Motorised Roller Blinds from Blinds by Peter Meyer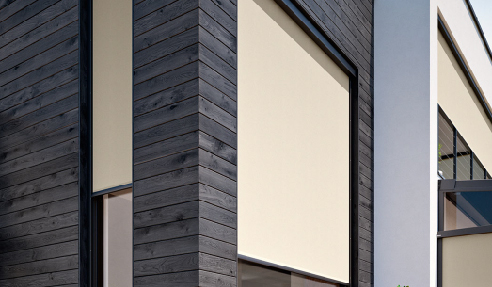 For 31 years, Blinds by Peter Meyer have continuously provided the Australian built environment with their comprehensive range of high-performing exterior motorised roller blinds and other innovative window furnishings. Channelling smart technologies into high-quality components, the family-owned and operated company delivers innovative and sophisticated window furnishings to homeowners and design experts alike, adding form and functionality to any residential, commercial, and hospitality projects.
In partnership with Weinor, Blinds by Peter Meyer brings the latest and stylish Vertitex 2 exterior motorised roller blinds in the Australian market.
Vertitex 2 is created for ultimate sun and heat protection. Depending on the chosen fabric, occupants get to enjoy the scenic outdoors while still being protected from prying eyes and weather. The sophisticated window furnishings also preserves floorings, curtains, carpets, and other furniture from discolouration caused by the sun's glare.
With its compact design, the stylish exterior motorised roller blinds adapt seamlessly into existing building façade, which eliminates valuable renovation costs. Vertitex 2 is suitable to use in balconies, alfresco areas, and windows.
Vertitex 2 can also be used in combination with Pergotex retractable roof systems if the client wants to create a separate but enclosed room. The versatile exterior motorised roller blinds are also applicable to intricate spaces, such as window niches, alcoves, and cavities.
As with all Weinor products, Vertitex 2 is reinforced with the patented Weinor Opti-Flow System®, making it possible to achieve, remarkably, the smallest cassette available in the market today. The Opti-Flow System® prevents the cassette tube from deflecting or bending in the middle causing creasing or "V"ing (as its commonly known) in the fabric. Furthermore, it likewise ensures that fabrics are accurately positioned for the entire width of the exterior motorised roller blinds. Vertitex 2 comes in standard widths of up to 6 m and cassette height of 75 and 92 mm. To compare this to the market, anything else that can span up to 6m needs at least a 150-200mm head box!
Blinds by Peter Meyer offers Vertitex 2 in three separate glide versions: Channel, Cable, and Zip. The Zip version is created specifically to deliver maximum wind stability as well as working as an ideal flyscreen solution to keep the bugs out, while the Cable and Channel versions render flexible and practical installations with a sophisticated appearance.
For maximum user comfort and efficiency, Blinds by Peter Meyer integrates state-of-the-art motorisation with Somfy RTS. Somfy RTS delivers the finest quality and streamlined window furnishings control with just a touch of a button. Somfy motorisation enables the user to control multiple blinds and awnings.
Blinds by Peter Meyer offers Vertitex 2 exterior motorised roller blinds in 143 fabric patterns, 84 special collection fabrics, and 56 frame colours to choose from.
If you are looking for a stylish, functional, and high-quality exterior motorised roller blinds, contact Blinds by Peter Meyer or visit www.petermeyerblinds.com.au for more information today.