Double & Single Sided Gas Fireplaces from Cheminees Chazelles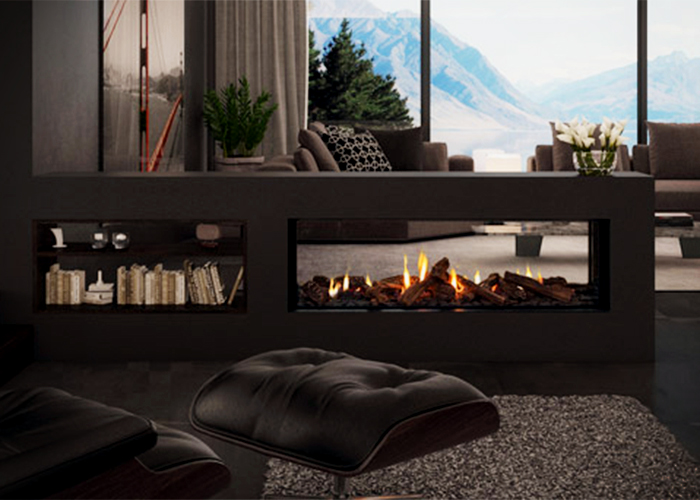 When it comes to the quality design and manufacture of fireplaces, architects and designers can always count on Cheminees Chazelles. A stand out from their catalogue is the Escea range of Double & Single Sided fireplaces, which achieve the perfect balance between form and function.
The perfect fireplace choice for minimalist interiors, this double & single sided fireplace option is truly frameless, putting an end to everything you don't need in a traditional fireplace. Exceptional features include a flexible flue and powered vent technology made by Escea. Now you can flue up, down, or even sideways. No walls, no interruption, and no compromise on your dream interior design.
The Escea Double & Single Sided Fireplace can be controlled via the Escea Smart Heat app - your warmth is just a tap away. Available in single or double-sided, or a combination of both. For more information, contact Cheminees Chazelles or visit www.chazellesfireplaces.com.au today.