Themed Feature Walls for Bathrooms by Innovative Splashbacks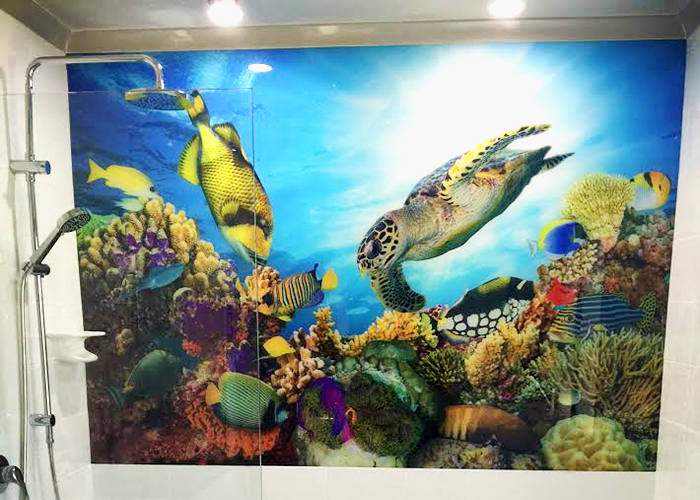 Dreaming of installing a themed feature wall in your bathroom? Then look no further - industry specialists Innovative Splashbacks can digitally print any high-definition thematic image, graphic, or photo onto acrylic wall panels. Made of acrylic, these feature walls are durable, stronger, and more cost-efficient than most toughened glass products on the market. Thanks to Innovative Splashbacks, it is now easier and more convenient to establish themed feature walls plus without breaking the bank.
Themed feature walls from Innovative Splashbacks comprise;
Custom formatted images suited to your splashbacks size requirements.
Modified images by expert in-house designers and photographers.
Crisp and sharp images that are digitally printed on Australia's highest resolution printers.
Printed images on the rear side of the panel, ensuring protection from scratches and chipping.
Quick supply and installation, even for large scale projects.
Backed by a 30-year no UV yellowing warranty.
Environmentally friendly and sustainable.
Certified Australian-made.
Learn more about themed feature walls for bathrooms from Innovative Splashbacks by visiting www.innovativesplashbacks.com.au today.