Operable Walls for Ex-Service Club Function Area from Bildspec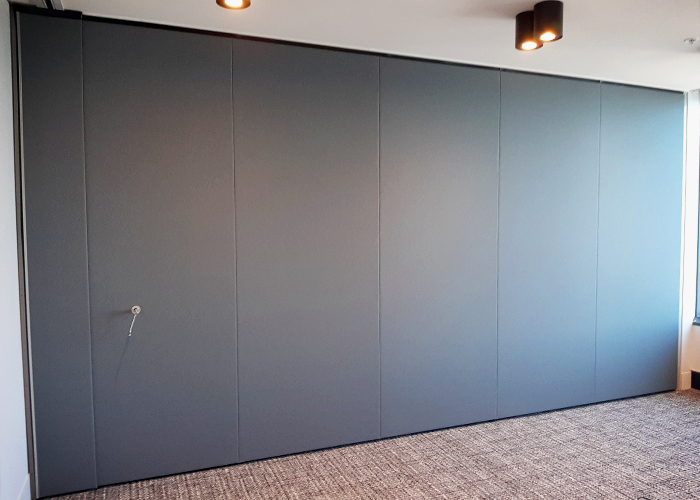 Bildspec Operable Walls at Coogee Legion Ex-Service Club
Coogee Legion Ex-Service Club recently added a new function area - designed by Axil Architects - to the second level of its glamourous seaside Coogee venue. With sweeping vistas onto Coogee beach and out to the ocean, the new restaurant and function area - complete with bar - will play host to a wide variety of future functions including parties, conferences, weddings, etc.
This new area is adjacent an existing function area and bar which posed an interesting acoustic challenge to the venue operators - how to have two potentially raucous function areas situated side-by-side, operating simultaneously, while at the same time controlling the level of noise spilling over into each area.
The solution came in the form of a Bildspec Series 100 Rw52 Side Stacking operable wall. It was installed at Coogee to facilitate this division of areas whilst providing the requisite level of privacy and noise control required. Complete with retractable bottom seals, this acoustic folding door has been designed to reduce sound transmission at various frequencies to create an area that meets the end user's needs.
Bildspec's moveable acoustic walls have transformed many leisure and community spaces to give these venues the option to maximise their functionality, appeal, and therefore their profitability. We look forward to helping you with your next project, from consultation on the initial design stage, through to hand over and training with the end-user floor staff.
For more information on the product installed please click here or for any further information please contact our office.