Colour Folding Wall for Glebe Public School by Bildspec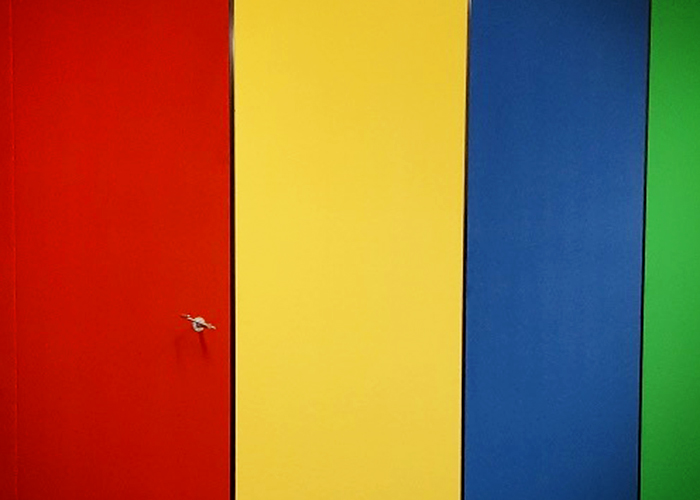 Bildspec Brings Colour to Glebe Public School!
Citrus, Sapphire, Granny Smith, and Blazing Red! The four colours chosen by Glebe Public School for their folding wall to stimulate the creative process in the minds of their new Year K students.
Glebe Public School is located on Glebe Point Road, right at the heart of one of inner Sydney's most culturally diverse communities. Their new multi-coloured custom folding door from Bildspec Operable Walls also helps reflect a wide range of cultural and social backgrounds of the school population, and emphasises equity and excellence in student outcomes.
The school installed a Bildspec Series 100 Rw45 centre-stacking moveable acoustic wall with bottom mechanical retracting seals between the junior class room and staff training room. It thereby allows both staff meetings and junior teaching to occur simultaneously without the distraction of unwanted noise, and providing ideal circumstances to aid the learning process.
For more information on the product installed or our wider range of acoustic walls, click here, or for any further information please contact our office.