Stacking Operable Walls for Public School by Bildspec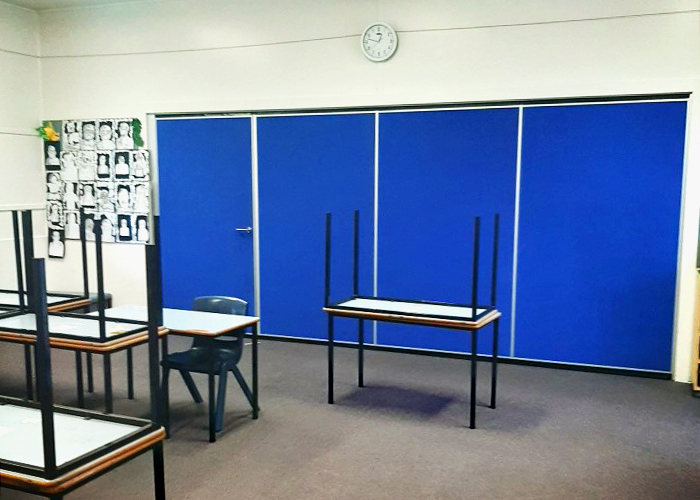 Clemton Park Public School Choose Bildspec Operable Walls
Bildspec Operable walls have completed another quality installation for School Infrastructure NSW at Clemton Park Public School. Bildspec installed a Series 100 Rw45 Centre Stacking Operable Wall between two class rooms to allow both class rooms to be able to operate simultaneously without unwanted sound transmission passing between the two.
In learning spaces, unwanted noise in class rooms is detrimental to the learning outcome due to reduced speech intelligibility, and it comes most often from the intrusion of external noise; noise transferred between individual spaces including impact noise; and control of reverberation times to enhance speech intelligibility. The high acoustic ratings achieved by Bildspec acoustic moveable walls facilitate flexible learning spaces where children can learn in a quiet yet robust physical learning environment. This is achieved by greatly reducing external noise from passing into each class room.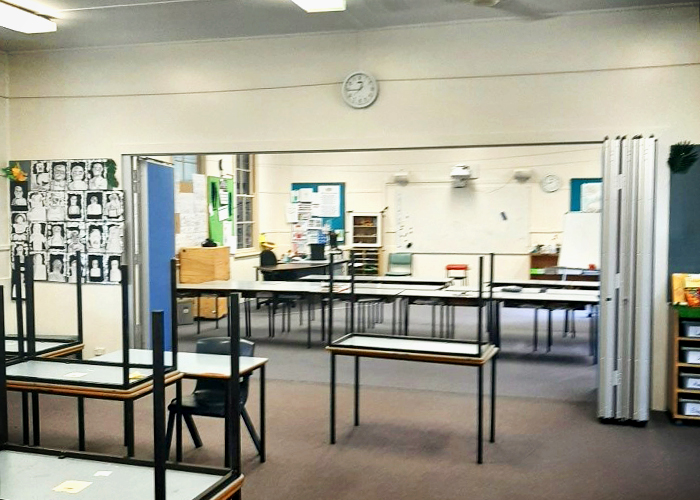 Furthermore, various face finishes used on the surface of each operable partition wall can improve the NRC (Noise Reduction Coefficient)/reverberation acoustic quality of the space through sound absorption. Careful consideration should be given to choosing face finishes which assist in absorbing the frequencies of speech, referred to as articulate speech frequencies.
The school chose Autex Composition as the panel face finish. Autex Composition is a high-performance acoustic wallcovering with a rich colour and soft yet durable polyester fibre finish. The hook-and-loop receptive pile and pin-able self-healing surface lends itself to creative and education focused spaces - a blank canvas for budding ideas and visual expression.
For more information on the product installed or our wider range of acoustic walls, click here, or for any further information please contact our office.