Centre-stacking Acoustic Operable Walls from Bildspec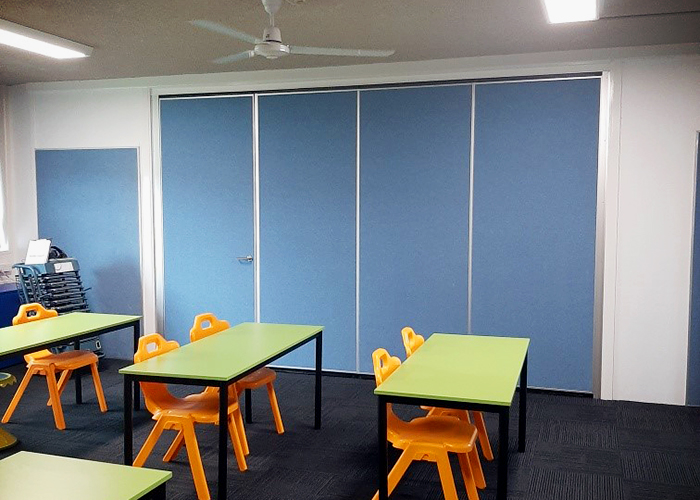 Maitland High School Installs Bildspec Acoustic Walls
A Bildspec Series 100 Rw45 centre-stacking acoustic operable wall has been installed between classrooms at Maitland High School to allow classrooms to be able to operate simultaneously without unwanted noise passing between the two.
Operable walls improve the effectiveness of learning spaces by ensuring that they are adaptable to accommodate small or large groups; Include learning centres with flexible spaces that allow students to use technology in a variety of settings; And provide opportunities to enhance skills in collaboration, communication, critical thinking, problem solving, and creativity.
Bildspec acoustic operable walls have the ability to divide classroom learning spaces at will. These acoustic walls can also contain large format windows allowing maximum light transfer, creating an open, airy feeling in classrooms, which in turn provides an enhanced learning experience.
Larger format acoustic moveable walls are often installed in activity areas of the school, including multi-purpose halls, music rooms, drama amphitheatres, etc. Such custom folding doors enable easy and flexible separation of larger spaces into smaller social, activity-based, and performance areas.
For more information on the product installed or our wider range of acoustic walls, click here, or for any further information please contact our office or email us.