How to Specify Double-glazed Operable Walls from Bildspec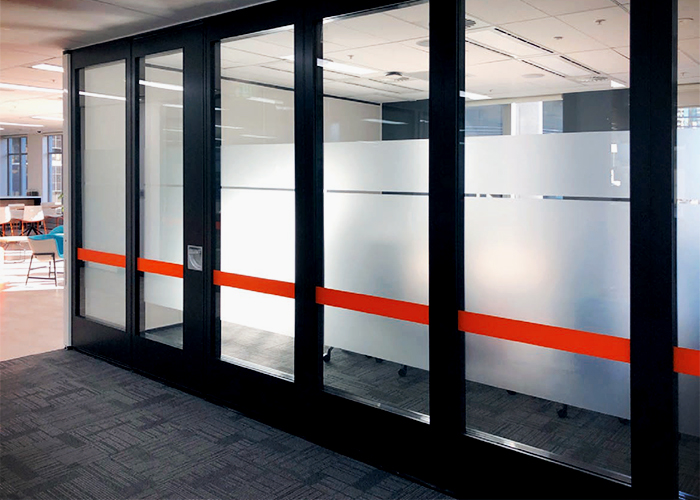 Bildspec's Series 100 double-glazed operable walls provide a cost-friendly solution for optimising the usable space of your commercial property. Take advantage of these movable walls and achieve an interconnected space at a competitive price. Here's how to specify double-glazed operable walls, Series 100 from BildSpec;
Select the Acoustic Performance (Rw)
The first step is to choose the correct or appropriate acoustic rating required for your project. It is important to note that selecting a higher than required acoustic rating can be more costly and adds unnecessary components to the overall system.
Configure the Stacking Arrangement
The next step is to designate how and to where the panels will stack when not in use. Bildspec offers 3 standard types to choose from:
Centre Stack - Composed of a single straight line of track where the panels turn perpendicular to the track.
Side Stack - Track integrates a side-track at one end to allow side stacking of panels.
Remote Stack - The track allows the panels to be moved away into a remote stacking area, with the stacking area completely off to only one side of the track.
Choose the Seals - Top and Bottom
The final step is selecting the seal configuration based on site conditions and applications. Bildspec's seal configurations include: Sweep/Sweep, Sweep/Retractable, and Sweep/Sweep & Retractable.
Bildspec employs a collaborative approach when it comes to planning and installing your operable walls, from start to finish. The Sydney company also offers a standard two-year manufacturer's warranty and outstanding aftercare customer service. For more information on how to specify Bildspec's double-glazed operable walls, head over to www.bildspec.com.au today.