Saint-Gobain introduces Solar Gard® LX 70 Architectural Window Film.
New Generation Window Film with Enhanced Performance and Aesthetics.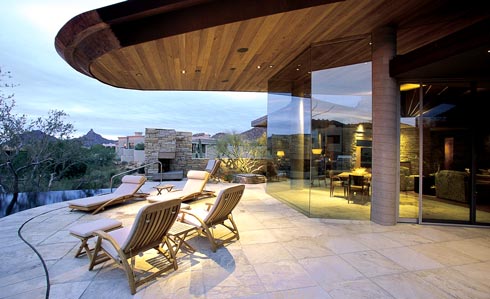 Saint-Gobain, a leading manufacturer of solar control and safety window films, has released their most revolutionary architectural product to date - spectrally selective Solar Gard® LX 70, specifically developed to meet the sophisticated day light and solar control needs of architectural properties.
"Solar Gard LX 70's impressive solar capabilities and exceptional transparency are a result of Saint-Gobain's state-of-the-art manufacturing process, premium raw materials and unique, patent-pending layering of exotic metals, such as titanium oxide, gold and silver," said Mr Peter Wotton, Managing Director of Saint-Gobain in Australia.
"Saint-Gobain's cutting-edge technology allows this film to block select wavelengths of the sun's unwanted radiation, while still transmitting a high amount of visible light - keeping out the heat you don't enjoy and maintaining the light you love."
Solar Gard LX 70's ability to block over 99 percent of damaging ultraviolet radiation and 95 percent of uncomfortable infrared heat, while not noticeably effecting the visible light transmission, are the properties that make this film so unique. Home, business and storefront occupants will immediately benefit from the elimination of hotspots around windows and glass doors, balanced room temperatures, and improved personal comfort. Long-term benefits include reduced energy costs and a prolonged lifespan of furnishings and décor. All while maintaining the appearance of the glass.
Solar Gard LX 70 is an optically clear, polyester-based glass coating that is applied to a room's interior glass surface through a network of independent window film professionals. Windows with Solar Gard are cleaned and maintained as usual and the product offers industry-leading warranty coverage of 10-years to lifetime.