Largest Range of Trade Waste Devices from Mascot Engineering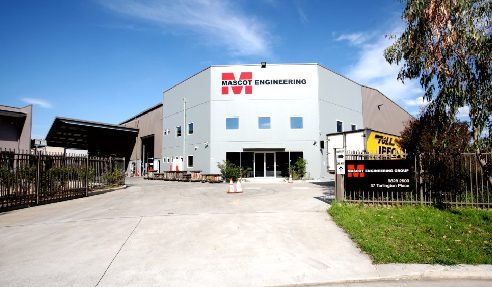 Mascot Engineering - Largest Range in Trade Waste Devices
Mascot Engineering offers the largest range of approved pre-treatment water devices in Australia.
Mascot GRC is often used in trade waste applications due to its high strength yet lightweight benefits, and naturally acid resistant properties. Mascot has worked with the major water authorities Australia wide to provide authorised solutions that meet the requirements of various applications in a range of environments. Please refer to the relevant water authority websites for a listing of Mascot's range of approved devices in your area.
Mascot Engineering provides trade waste solutions for industries such as; food and hospitality, commercial laundries, automotive, education, photographic and manufacturing. The extensive range includes:
Grease Arrestors
CFI Oil Separators
Cooling Pits
Dilution Pits
Neutralising Tanks
Triple Interceptors
Detention/Retention Tanks
Silt Arrestors
Basket Arrestors

A variety of gas and airtight covers including; concrete encased, decorative edge and raised solid top covers are also available to compliment the range. All trade waste covers are manufactured in accordance with AS3996 and meet all load ratings up to Class G. Custom solutions are also available to suit the requirements of every project.
About Mascot Engineering
Established in 1920, Mascot Engineering is the largest manufacturer of Glass Reinforced Concrete in Australia. Mascot Engineering was one of the first companies in Australia to manufacture GRC for the building, plumbing and electrical industries; and today are leaders in the advancement of its technology and use in the Australian market. Mascot Engineering, with origins as Australia's oldest iron foundry, is a third generation Australian success story, who proudly continue to support Australian manufacturing and servicing, with sustainability being a key focus.
For more information on the range of pre-treatment water devices and advice on installation, visit www.mascotengineering.com.au.