New Exterior Bollard Lighting Series from WE-EF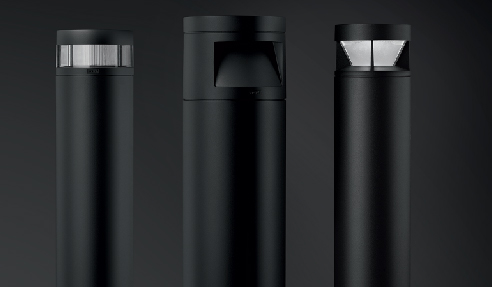 New bollard series - powerful technology, uniform design language
The new bollard series from WE-EF performs a wide range of exterior lighting tasks.
Bollards are one of the most popular types of exterior lighting and can be used in a variety of ways, such as for illuminating public parks, walkways, open spaces and terraces as well as driveways, forecourts and private gardens. Similar to its street and area lighting luminaires, WE-EF has designed new LED bollards with a variety of different beam distributions.
The new WE-EF bollards give designers a great deal of freedom. For example, thanks to the uniform design language, bollards as well as street and area luminaires from the WE-EF range can be combined or the lighting design can be realised with bollards alone.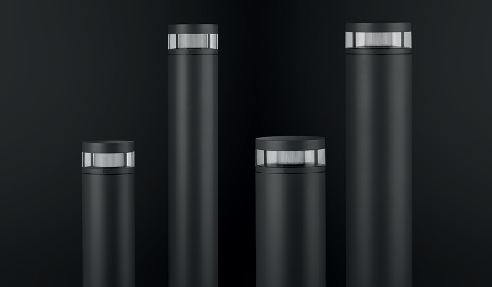 With their relatively low mounting height, their glare-free characteristics and various light distributions, the new bollards offer good visual comfort, assist with orientation and ensure that people can find their way safely. In addition to their purely functional requirements, the bollards are a design feature. For example, when used to light open spaces and parks, they can help to create a pleasant atmosphere in which people feel safe and happy after dark.
Integrative during the day, effective at night: ZFY200 bollards
With their minimalist design and clearly defined proportions, the ZFY200 bollards fit harmoniously into a wide variety of architectural and urban contexts - and, with their innovative lighting technology, they provide illumination that is free of glare and scattered light. The CAD-optimised, indirect optic developed by WE-EF generates a symmetric light distribution [C60] and ensures excellent glare control with maximum efficiency. The bollards have a diameter of 180 mm or 240 mm and are available in two sizes: the small version has a height of 600 mm and the large bollards are 1,000 mm high.
As in the case of the new KTY200 and CFY200 bollards, the ZFY200 has integral 10/10 kV surge protection and is fully prewired with an integrated terminal box and fuse. The well-proven WE-EF 5CE anti-corrosion technology guarantees lasting and reliable corrosion protection for the IP66 luminaires.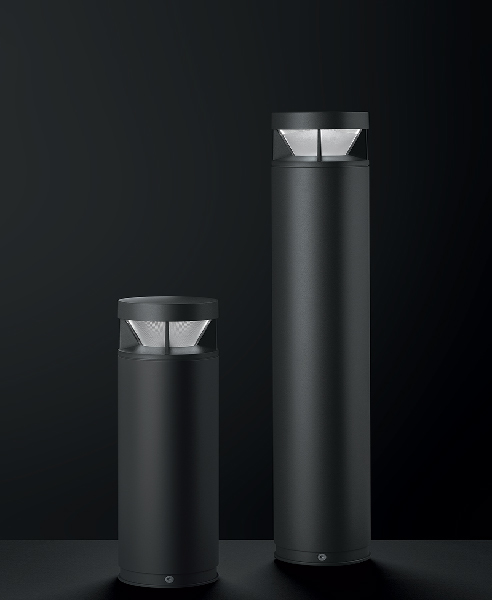 The jury of the Design Plus powered by Light + Building 2018 competition was also impressed by the product quality of the new bollards and awarded the ZFY200 series a prize for its overall concept. The competition, run by Messe Frankfurt and organised by the German Design Council, showcases the innovativeness and the pioneering products of the Light + Building exhibitors while focusing on the technical and ecological qualities of those products.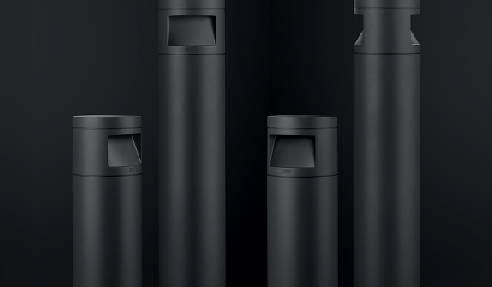 Directed light, precise effect: KTY200 bollards
The new KTY200 bollards are flexible lighting tools. They are offered either with symmetric [C60] light distribution or with the new CAD-optimised optic for asymmetric, forward throw light distribution [R65], as used to illuminate walkways. The KTY200 series comprises two sizes (600 mm and 1,000 mm in height with a diameter of 180 mm) and offers connected wattages of up to 24W. Various exterior lighting tasks can thus be performed with luminaires with a uniform design. In parks and other green spaces, walkways and paths can, for example, be illuminated efficiently and glare-free with the [R65] optic, whereas with the symmetric [C60] light distribution, open spaces can be zoned with light or lawns can be spotlighted. Needless to say, the KTY200 bollards also comply with the stringent WE-EF quality criteria and can permanently withstand the harshest weather conditions.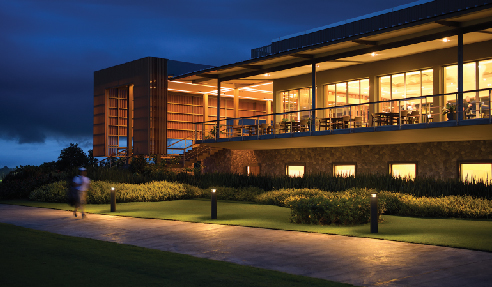 Simple shape, one- and two-sided light distribution: CFY200 bollards
With the CFY200 series, WE-EF offers bollards with asymmetric forward throw light distribution. Fitted with a CAD-optimised, indirect optic for channelling light and glare control, they are available with one-sided as well as two-sided light distribution. A cover made from textured safety glass ensures that light is emitted uniformly from the IP66 luminaires.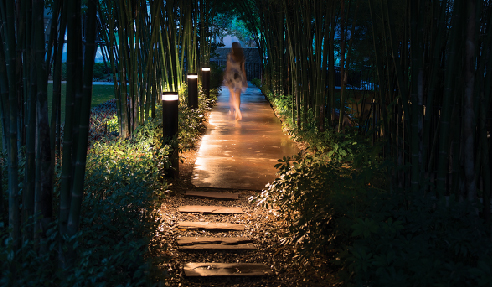 Thanks to their simple organic shape they blend seamlessly into different urban landscapes by day and night. The bollards come in two sizes - the small variant with a height of 685 mm and the large variant with a height of 1,085 mm - with connected wattages of between 12 W and 36 W, thus enabling them to be adapted well to different spatial proportions.