3D Wall Panels New Website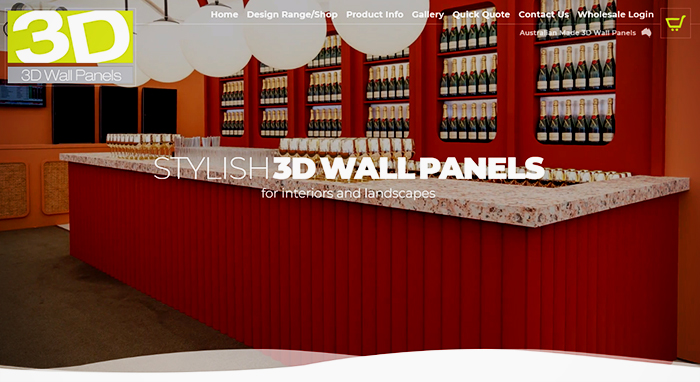 3D Wall Panels New Website
3D Wall Panels have heard the demands to ease the ordering process and thats why, we have chosen to go ONLINE! All our customers, both retail and wholesale, can now purchase raw unpainted panels from our extensive range of over 50 designs.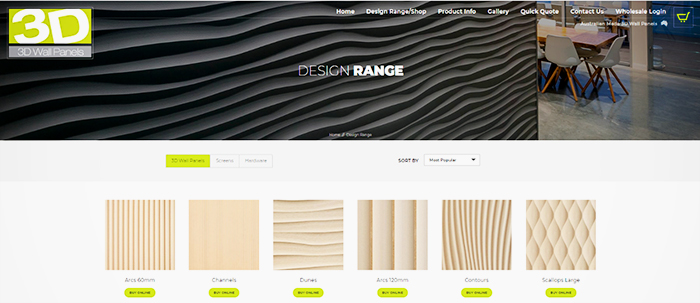 Head on over to the 'Design Range' tab to browse. We have made the process easier by implementing a 'sort' feature giving you the option to sort alphabetically, most popular or by newest design.
Found a design you like? Simply fill out the details regarding material, finish, thickness, panel size, orientation, and add your desired quantity to cart!
If you decide to finish the panels off before installation, we highly recommend purchasing mounting Z brackets. Instructions on the best methods of installation are provided in our guide on the website. All panels are made to order. Raw MDF panels have a lead time of approximately 5-7 working days while painted panels have a lead time of approximately 15 working days.
If you are interested in purchasing polyurethane painted panels, please fill in the quick quote. If you have any enquiries, please feel free to contact us.