Street Luminaires Management Systems - R2C from WE-EF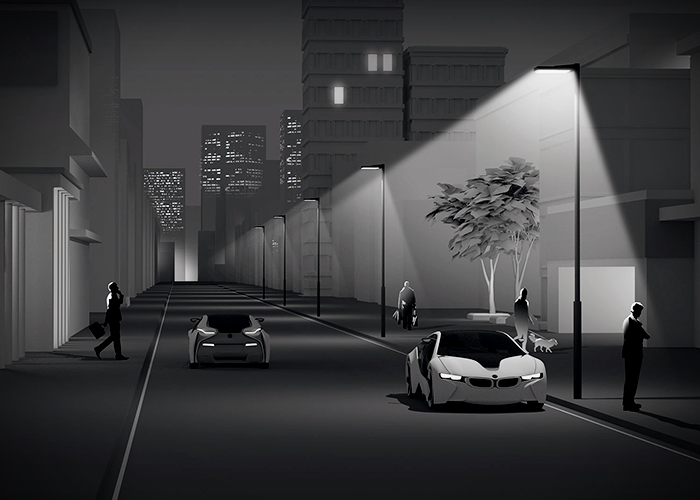 Compatible with the future
With "R2C - Ready to Connect," WE-EF offers an innovative solution that facilitates the integration of WE-EF street and area lighting luminaires into a light management system.
When planning a light management system for roads, paths, promenades, and squares, many questions have to be answered. Which parameters should provide the input? Should the light be time-, weather- or presence-dependent? Is the traffic density decisive for the illuminance to be achieved, or would a combination of several influencing variables be of interest? Is it controlled centrally or decentrally? Wired or wireless? It is not always possible to answer all these questions when selecting luminaires for the system. Sometimes - for example, for budget reasons or changed traffic conditions - a light management system is not implemented until the luminaires have been in operation for a while.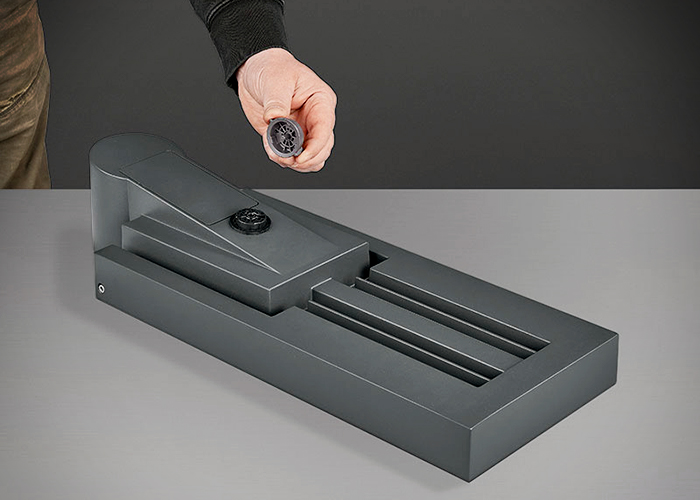 "R2C - Ready to Connect" from WE-EF offers great freedom in deciding when to install new luminaires as well as apply retrofit solutions. The solution is oriented towards the Zhaga standard, which is described as a smart interface between an exterior luminaire and a sensor and a communication module that sits on the outside of the housing. The standard enables luminaires and sensor/communication modules to be combined independently of the manufacturer.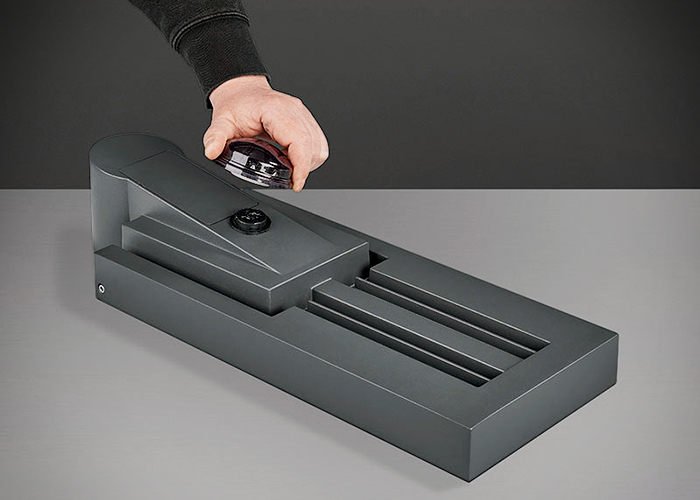 This is precisely what WE-EF implements for R2C, i.e., the luminaires integrate the interface under an opening in the housing. If no sensor/communication module is fitted, the opening will be securely closed with a protective cap (protection class IPX6). There are luminaires where the receptacle is on top of the housing (for example, for daylight sensors), and versions where the sensor/communication module can be inserted in the bottom (for example, for presence sensors).
WE-EF luminaires with R2C have all the necessary equipment and interfaces for integration into a light management system. DALI LED drivers with additional power supply (24V DC) are prerequisites for R2C. In addition, there is an IPX6-protected interface that is pre-wired and fitted with a robust protective cap. Once a decision has been made to implement a specific light management system, a controller/sensor can simply be connected to the standardised interface via a bayonet fitting.