Showcase Projector Lighting at Changi Airport from WE-EF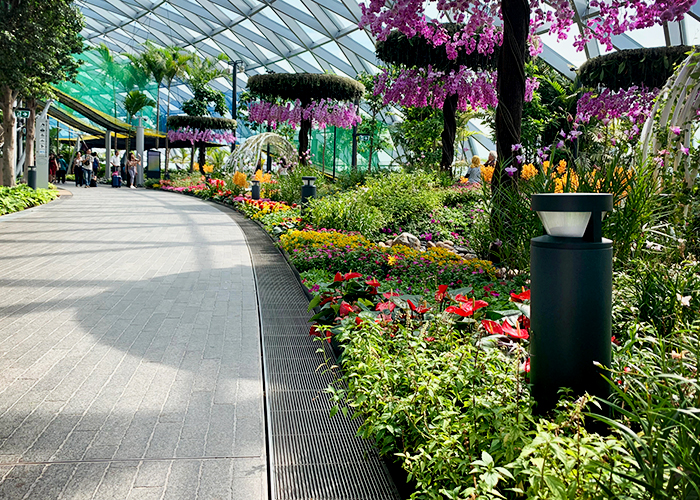 Stopover at an airport that is in a class of its own
The Jewel terminal extension at Singapore Changi Airport features a unique indoor park. At dusk and at night WE-EF luminaires showcase the gardens.
Since April 2019 there has been a further attraction at Changi Airport in Singapore, with its abundant and lush greenery. No other airport has anything comparable to the new 'Jewel' building by Safdie Architects; in the 135,700-square-metre building connecting Terminals 1, 2 and 3, passengers can relax and shop during a stopover. Visitors from outside, tourists and locals also have access to the leisure park. Under a glass roof, which spans more than 200 metres at its widest point, there are five floors above ground and five subterranean floors. In the middle of the glass dome a gigantic waterfall gushes down more than 40 metres from a funnel. This spectacular focal point is surrounded by Forest Valley, a terraced forest consisting of around 2,000 trees and 60,000 shrubs. Winding paths and stairs cross the Valley and connect quiet zones with meeting points, shops and restaurants.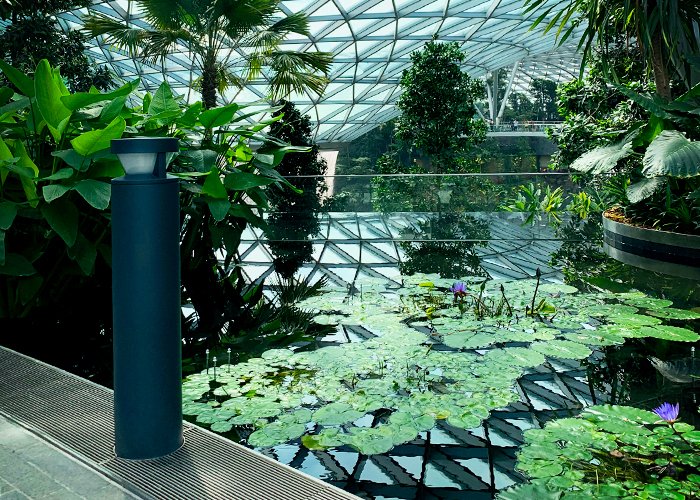 The lighting concept developed by Lighting Planners Associates (LPA) was carefully co-ordinated to the various uses and provides atmospheric lighting. FLC121 and FLC141 projectors from WE-EF, which are installed on a total of 66 poles, showcase the exotic plant world as well as provide good visibility and safety for visitors strolling through the park. Some of the luminaires are fitted with RGBW LEDs, enabling atmospheric plays of light and colour. With viewing areas distributed over 360° and at different heights in the terraced park, particularly effective glare control was required. Almost all projectors used are equipped with glare shields. The paths in Topiary Walk and Petal Garden, the two theme gardens of Canopy Park on the top floor right under the glass roof, are flanked by KTY200 bollards. They emit precise, glare-free light on to the ground. Furthermore, STL134 recessed wall luminaires are conducive to a safe passage on the stairs.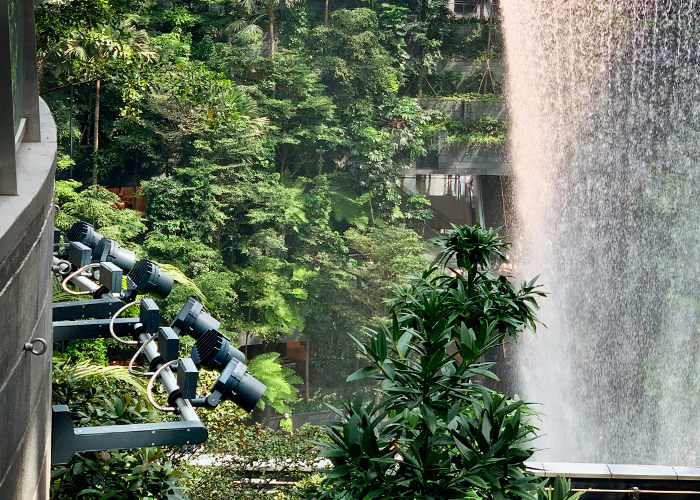 FLC100 Projectors.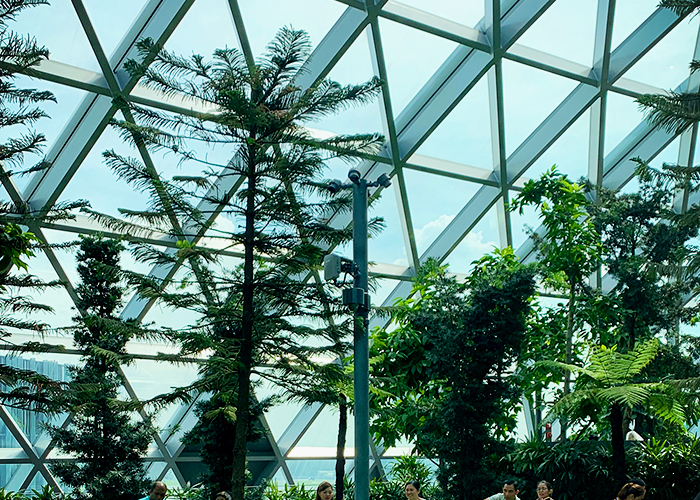 FLC100 Projectors.