Architectural Projector Lighting - New FLC300 from WE-EF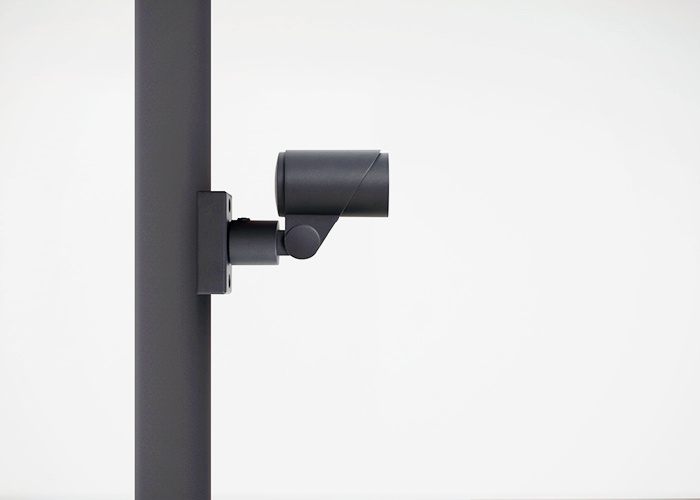 A New Form of Architectural Presentation
The FLC300 projector series from WE-EF
Projectors from WE-EF enjoy great trust among planners and users when it comes to the effective presentation of architecture or objects in urban spaces. The FLC300 projector series is now breaking new ground with regard to both its technical concept and design. The family, with its clear, smooth shape, comprises a wide range of performance levels with five sizes, and can be individually configured using internal accessories.
The first thing that catches the eye with the new FLC300 projectors is their clear, geometric shape - the luminaire tube made of die-cast aluminium is encased by a further cylinder, whose oblique cut transitions into a robustly dimensioned joint. This shape is not an end in itself, but is based on the sophisticated construction of the housings. In fact, the front tube is a separate part that is simply plugged into the luminaire body and fixed with a screw. A double seal protects the interior of the housing against dust and moisture. The advantage of this design is that the tube can be equipped with internal optical accessories, for example with a linear spread lens. The orientation of the oval-spread light cone can then be adjusted by turning the tube.
Clear appearance and smooth surfaces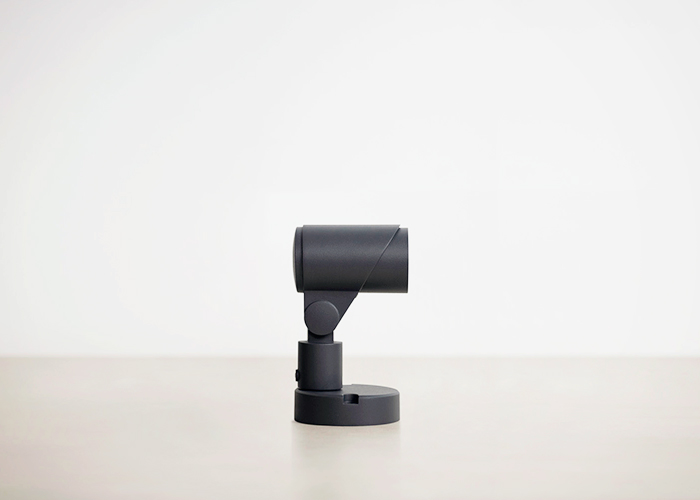 What the FLC300 projectors do lack, however, are visible cooling fins - because the compact aluminium housing is designed to create optimal thermal conditions for the LED modules, even with smooth surfaces. A thermally isolated installation space is integrated into the housings for the electronic control units. Together with WE-EF's typical 5CE® Superior Corrosion Protection, PCS polymer coated stainless steel hardware, and the concealed cable guidance, all prerequisites for a long service life are thus met - both technically and aesthetically.
The lighting technology of the FLC300 is based on the proven IOS® Innovative Optical System, LED lens optics from WE-EF. The five light distributions - [B] Symmetric wide beam, [M] medium beam, [E] narrow beam, [EE] very narrow beam and [EES] very narrow beam 'sharp cut-off' - can be combined with all five housing sizes in this projector family. This provides planners and users with an output range from 4W or 490lm with a 58mm housing diameter, up to 48W or a maximum of 5460lm with a 180 m housing diameter. For the light colours, WE-EF offers a choice of 2700K, 3000K and 4000K. Accessories that are integrated into the luminaire tube, spread the light into an oval or turn the symmetrical projector into a wall washer. Additional glare protection is provided by a honeycomb louvre as an internal accessory as well as the optional luminaire shields, which are designed either as a snoot or glare shield. The front end of the luminaire is formed by a 5mm thick clear safety glass with a high impact resistance according to protection class IK08.
Variety in lighting technology and assembly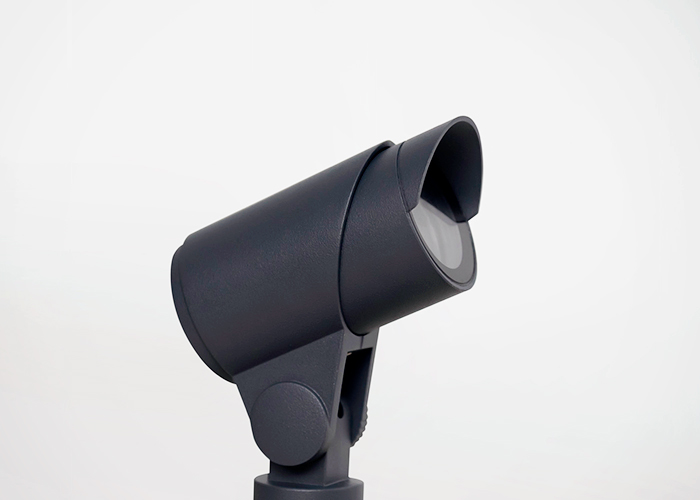 With their flexible lighting technology, the FLC300 projectors thus give lighting designers considerable design freedom. This continues with an equally wide variety in terms of assembly options. Whether as a projector for column attachment, with a wall fitting, short post or wall bracket, on a ground spike or on a pipe clamp, the projectors can always be fastened securely and efficiently - including to the WE-EF RAIL66 System with the appropriate attachments.
With the FLC300 series, WE-EF offers architects and lighting designers a projector system that is so complete from the start than even complex lighting concepts can be implemented consistently in technology and design.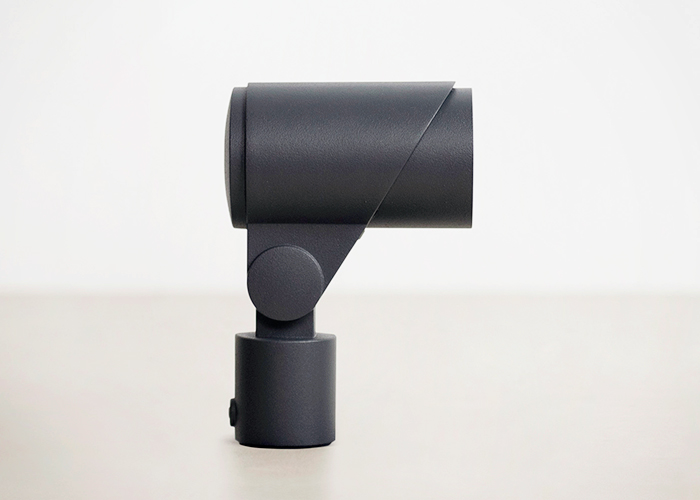 FLC301 spigot mounted version.

FLC301 surface mounted version.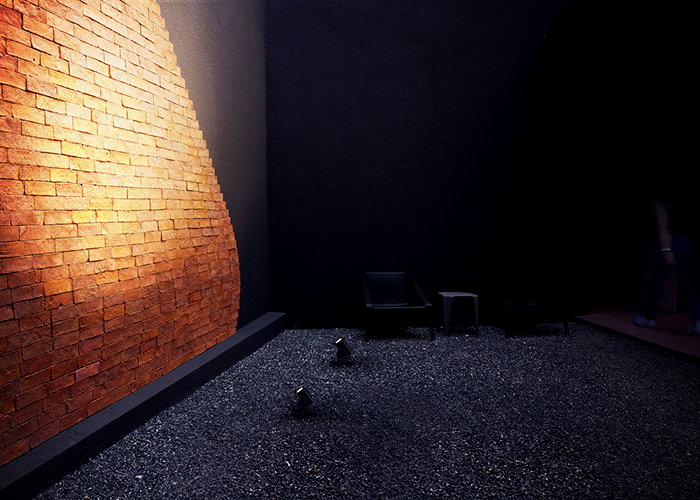 FLC301 with wide beam distribution.