RBA's Pedal Bins - never touch the lid of a bin again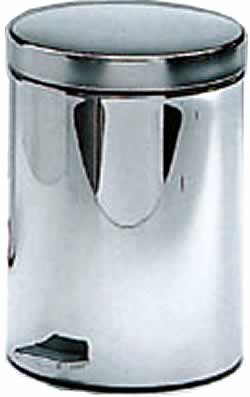 RBA's range of Pedal Bins are suitable for any 5 star hotel or apartment need. They are fitted with a self-closing lid to hide unsightly waste, control odour's and protect contents from vermin.
The hygienic inner bin with a handle makes it easy for emptying. RBA's Pedal Bins are finished in an attractive bright stainless steel for smart presentation.
These Pedal Bins are unobtrusive and are a practical compliment to any office, hotel or conference centre.
RBA offers a varying range of different sized pedal bins from a 3L bin all the way to a 40L, therefore we able to suit any need.
RBA's Pedal Bin's are the perfect solution to any high profile building project.