New Compact FLC220 LED Projectors from WE-EF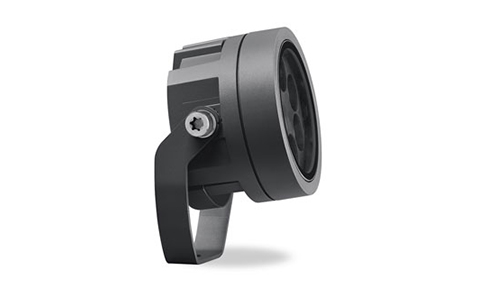 Compact FLC220 LED projectors round-off the FLC200 LED series
The new WE-EF FLC200 LED projector series has been specially designed for the particular requirements of exterior lighting for showcasing buildings. With the most recent addition, the FLC220, a small compact projector is now available, which - like the three larger FLC230, FLC240 and FLC260 projectors - also comes as a colour changer, FLC220-CC.
The smallest projector in the WE-EF FLC200 series has a diameter of 190 mm and connected wattage of up to 26 W. Highly-efficient LEDs and LED lenses made of PMMA have been specially developed by WE-EF to ensure consistently high performance. The CAD-optimised lenses offer five different symmetric distributions for the FLC220. In addition, the projectors can be precisely adjusted to create the desired lighting effect with the addition of optical accessories.
With their infinitely variable colour mixing, the FLC220-CC RGBW projectors are able to produce a huge variety of colours, including dynamic colour changing. These can then be controlled with a WE-EF wired or wireless DMX system. This makes the colour changers suitable for both temporary and dynamic coloured lighting applications.