Public Space Lighting Upgrade for the Brighton Jetty by WE-EF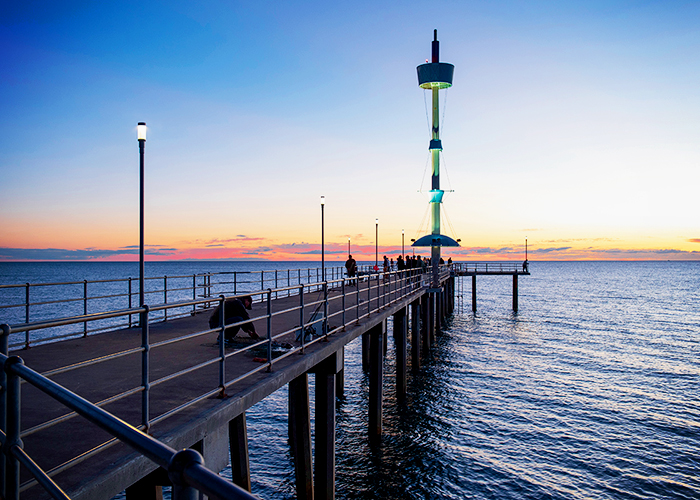 Illuminating South Australia's coastline
The Brighton Jetty had weathered the sea and storms for more than 100 years before being rebuilt in 1994 due to storm damage. Located on the coast, south-east of Adelaide, it is a popular destination for walking, fishing and swimming.
When it came to the lighting upgrade of the public space across the jetty, it was important to provide illumination that was adequate and has suitable rear cut-off to allow as little spillage as possible to the ocean adjacent to the jetty. For this reason, among others, the WE-EF ZFT434 street and area luminaire was chosen to replace existing metal halide luminaires.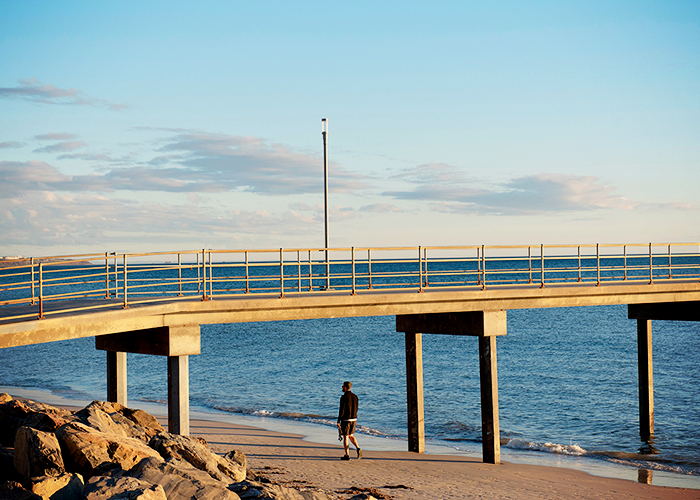 "We knew the City of Holdfast Bay wanted to use the ZFT400 series, but the potential outcome would be limited by the existing pole locations and pole heights," explained WE-EF lighting designer Andrew Richardson.
Together with Buckford Illumination Group, WE-EF's sales partner in South Australia, Mr Richardson came up with a solution for the city that provided safety and long-term security.
"Typically, we would be trying to aim for a compliant design in accordance with the street lighting standard. With the low pole height and large pole spacing we were going to be somewhat limited in the level of safety that could be provided," Mr Richardson said. "However, we managed to get a low level of vertical illuminance by using the ZFT434 with [P65] optics, which also created a better sense of security than the previous installation."
He added that the warranty offered by WE-EF was also attractive; "Generally, the City of Holdfast Bay prefers WE-EF luminaires for their quality and performance. In this case, the 5CE+ Primer finish with the 10-year warranty was a key factor, due to the project location."
The [P65] pedestrian pathway optical distribution is not available as a standard option for the ZFT434 street and area luminaire. However, due to the nature of the jetty, i.e., its narrow width, the designer felt it was the best choice.
"We really wanted to use this optical distribution, which effectively has a narrower distribution curve than other optics in the range," Mr Richardson explained. "The main reason for that was to get as much light as possible going up and down the length of the narrow jetty, without having much forward throw light going over the side into the sea," he said, adding that "waste light" could have an adverse impact on wildlife.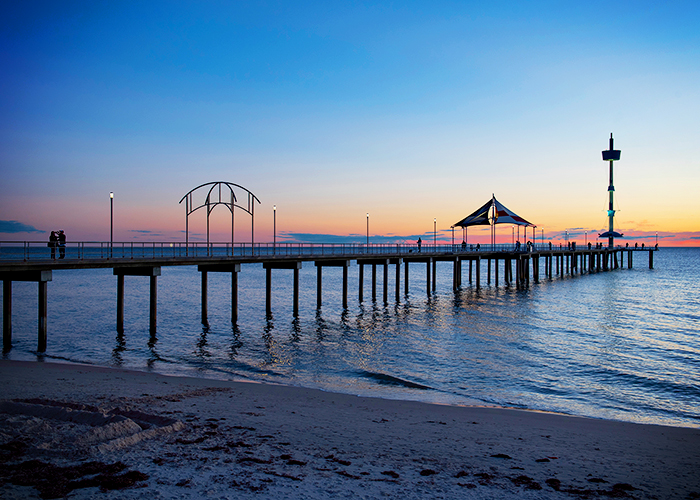 The lighting upgrade has had a dramatic improvement on the Brighton Jetty. The replacement of old luminaires with new ones provided much better light output, control and uniformity.
"Feedback from the city has been very positive and they say the response by the public, particularly the local inhabitants, has been excellent," Mr Richardson noted.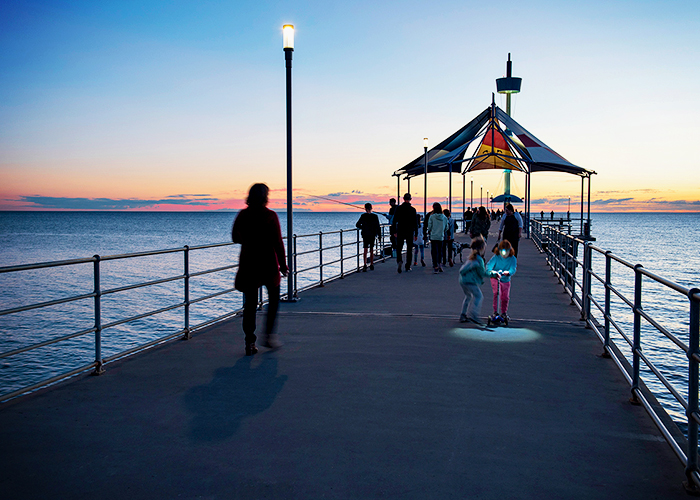 The ZFT434 with [P65] optics have also created a better sense of security than the previous installation.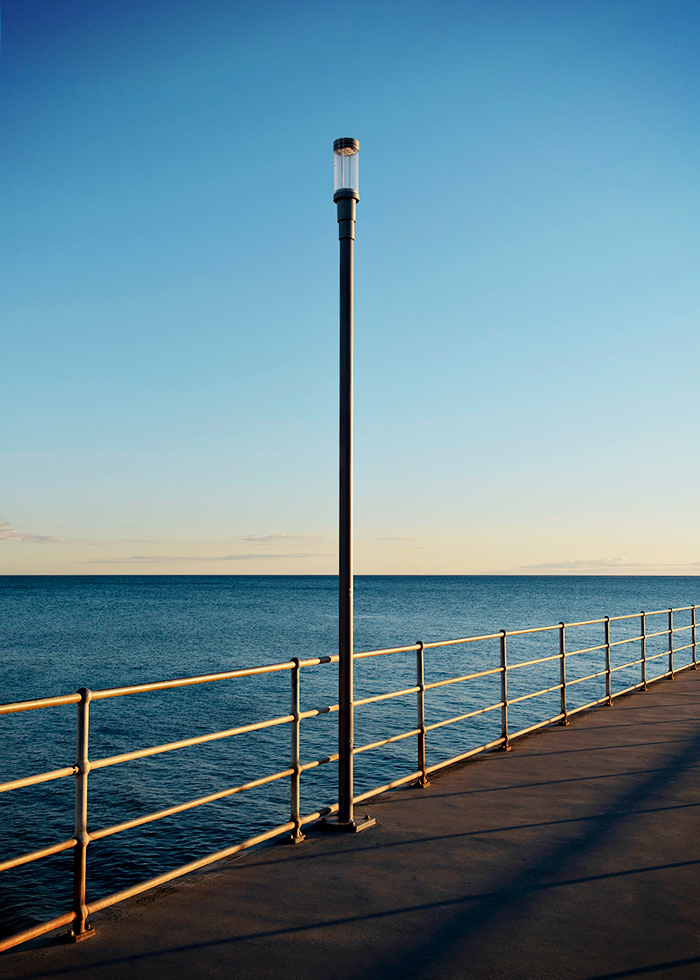 The ZFT434 street and area luminaire.