Marquise Designer Wall Panels for Dosa Hut from 3D Wall Panels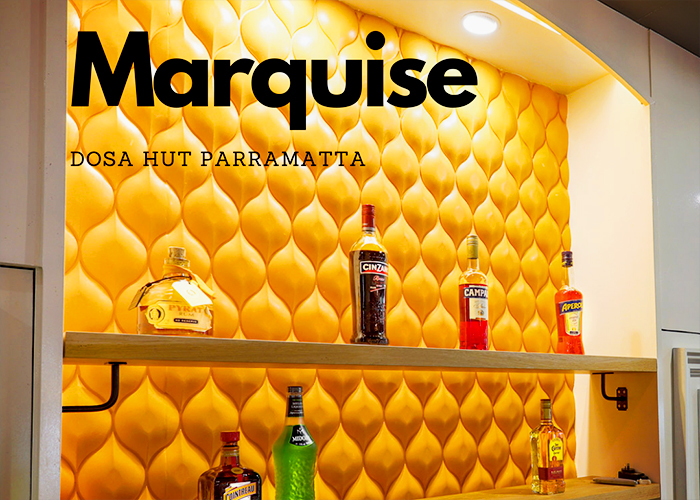 Marquise Dosa Hut, Parramatta
A bold, unique design to make a statement in your premises. Dosa Hut Parramatta had the 'Marquise' design panels painted in a electrifying orange which instantly draws your attention.
The design is inspired by the shape of a Marquise diamond and brings a luxurious texture to any setting. It is quite a deep design and is routed from a 25mm thick MDF board. It can be ordered in 3 sizes: 2400 x 1200mm, 2700 x 1200mm, and 3600 x 1200mm, plus they can be cut to size by us or your shopfitter prior to painting.
Dosa Hut has used these panels creatively to maximum advantage by adding an extra splash of colour. We love to receive photos from our clients. If you have completed or seen a completed job with 3D Wall Panels, feel free to email us your photos.