Operable Walls for Phillips Head Office Sydney from Bildspec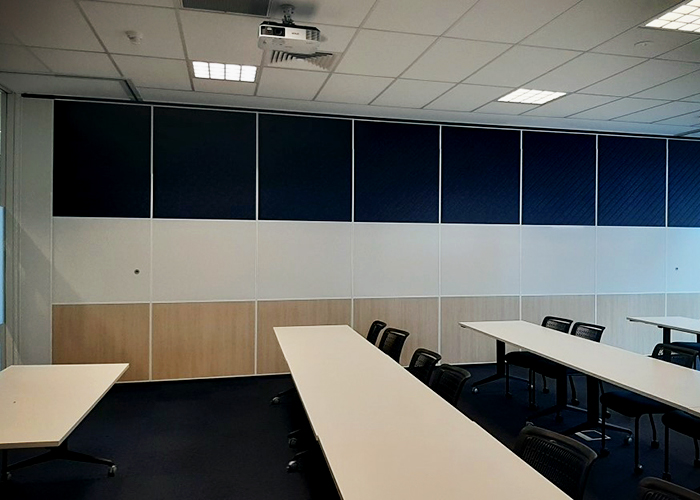 Bildspec Operable Walls continues to fulfill the highest individual needs of our many and various clients. In this recently completed project at the Phillips head office, Bildspec Operable Walls have used Woven Image Meridian material, in conjunction with Vitreous Enamel Magnetic Whiteboards to provide a second functional use for this room divider. The bottom panel is made from a hard wearing Laminex Laminate. What this achieves is a moving wall system with various secondary functions.
Woven Image Meridian is a 12mm thick sound absorbing material, with an NRC Value of 0.45. It is made of PET which is a 65% recycled material. As shown in the below image, the material contains grooves throughout the surface to alter sound waves and also gives it a unique and interesting look. The colour used in this wall is Meridian 365.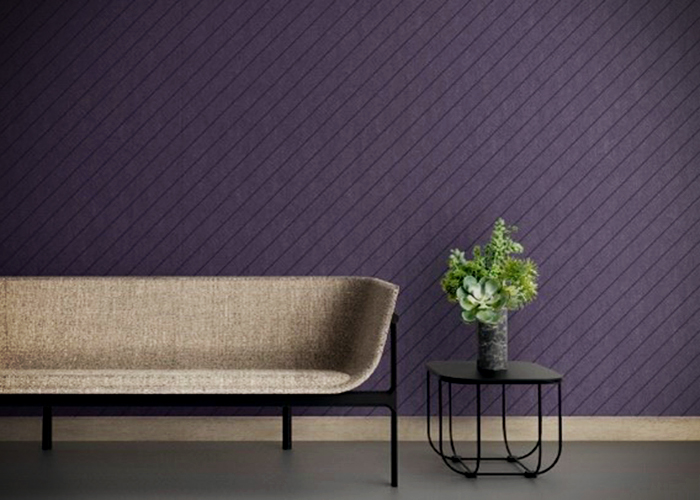 Bildspec also uses high quality Vitreous enamel whiteboards, which makes for a superior surface from which to erase pen marks. Other operable wall suppliers tend to use cheaper acrylic based products that mark/stain easily and are harder to clean in the long term. The Laminex veneer used in this operable wall is hard wearing and a great surface to resist daily impact from both furniture and people - what a great result!
Bildspec lead the industry with our manufacturing/install times due to our superior Australian-made materials and components. We look forward to helping you with your next Operable Wall project. For further information please visit our website at www.bildspec.com.au.