Designer Functional External Venetian Blinds from Evaya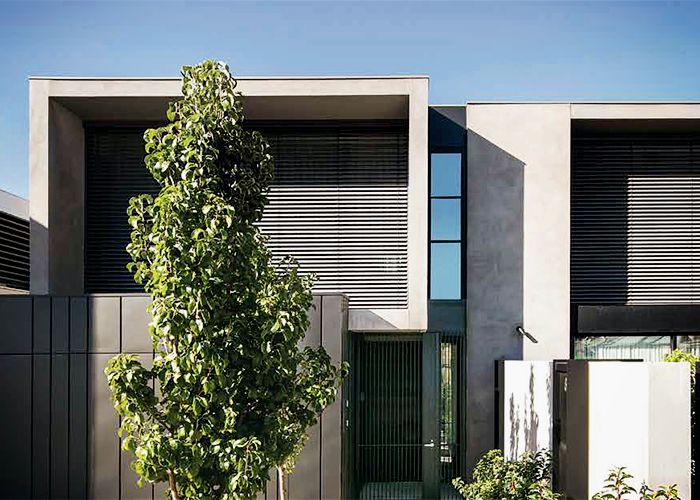 Ideal for both newly constructed or refurbished residential or commercial structures, the ev80 and ev93D designer, functional external Venetian blinds from Evaya provide the perfect indoor atmosphere. Their simple yet elegant form structure exudes the look of modern architecture. They come with innovative rolled edge slats that are reinforced with copper-free aluminium alloy, ensuring the strength and flexibility to shade large expanses of glass whilst, at the same time, creating a striking facade that every owner can be proud of. They also operate with the help of the most innovative and quietest drive solutions that ensure smoother and longer running times with minimal energy consumption.
As the brainchildren of Evaya's ongoing product development and investment in the latest manufacturing technologies, both the ev80 and ev93D have the form and function that are engineered to adapt to the evolution of building design. They have a streamlined and functional design with adjustable slats, allowing full control of the amount of natural light entering your space yet without glare and all while maintaining superb exterior views. Either of these external Venetian blinds can be tilted to the side, to varying angles, or retracted smartly by remote control, switch operation, or integration with CBUS or Building Management Systems.
The ev80 and ev93D are engineered and produced in Evaya's manufacturing plant located on the Mornington Peninsula. It helps them ensure unique lead times with consistent client support whenever needed. For more information, visit www.evaya.com.au today.