Adaptable External Venetian Blinds - ev80 by Evaya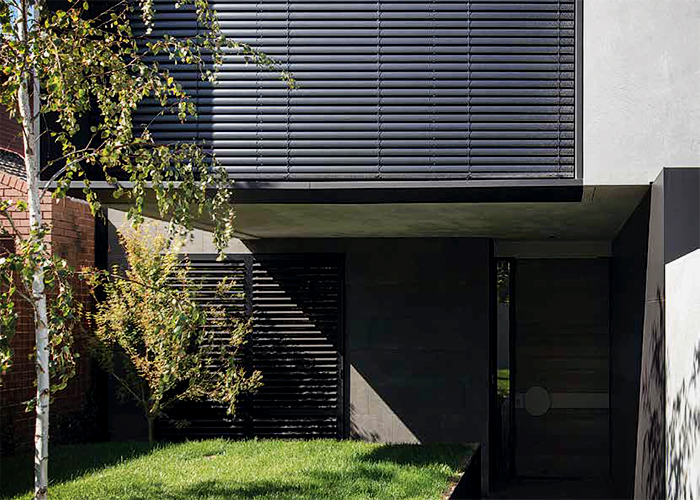 Shade your large expanse of glass while creating a striking facade with the most adaptable external Venetian blinds on the market, ev80 by Evaya. Featuring a streamlined and functional design with 80mm rolled edge C-shaped slats, they are among the very few window treatments that ensure precise and incremental control of light, heat, glare, and privacy, all while maintaining exterior views.
Evaya supplies its adaptable external Venetian blinds with a suite of side-channel systems, customisable to your choice of alternating or consecutive side guide pinning, ladder locking, and the addition of intermediate wire guides. Here's how the different types of ev80 work;
Type 1 - Wire Guided: Utilising high quality 316 marine grade stainless steel wire with a UV stable PVC sheath. Wire guides help to effectively anchor adaptable external Venetian blinds to their fixings with minimal visual obstruction.
Type 2 - Side Pins: Constructed from either Zamac or Stainless Steel, it ensures the highest level of protection and resistance against salt corrosion. Each extruded aluminium side guide also features a plastic insert (or keder) to minimise friction, resistance and resonance.
Type 3: Double Pinning with Side Pins on both sides of individual slats. Boasting an enhanced performance and stability, they are perfect for extremely windy settings.
Type 4: Left-hand side channel with right-hand wire guide.
Type 5: Left-hand wire guide with right-hand side channel.
For more information, visit www.evaya.com.au today.